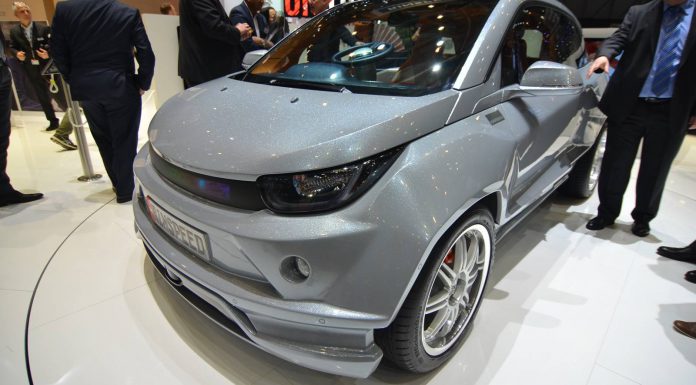 Every year, Rinspeed introduces a unique concept at the Geneva Motor Show 2015 and with the unveiling of the Rinspeed Budii Concept, the marque has done it once again. The Budii Concept is an advanced autonomous vehicle based around the BMW i3 and with an eye-catching design, we just had to check it out up close!
Because the Rinspeed Budii Concept is based around the i8, it features the same powertrain combining a two-cylinder generator with an electric motor to create a combined 170 hp. It is there where the similarities with the i8 end however as the Budii Concept adopts a plethora of advanced technologies alongside a dramatically different exterior design.
As the Rinspeed Budii Concept is autonomous, it features a laser scanner and periscopic camera to map the surround environment from the roof. Additionally, a drive-by-wire steering system is featured with it featuring a steering wheel that can be passed alongside a column between the driver and front passenger. The car also combines a host of advanced technologies from Harman like a brand new infotainment system combined with a Harman audio system.
Elsewhere, the Rinspeed Budii Concept includes air suspension which can adjust the vehicle's ride height by 100 mm. When combined with the periscopic camera, the car can determine upcoming road surfaces and adjust the suspension accordingly.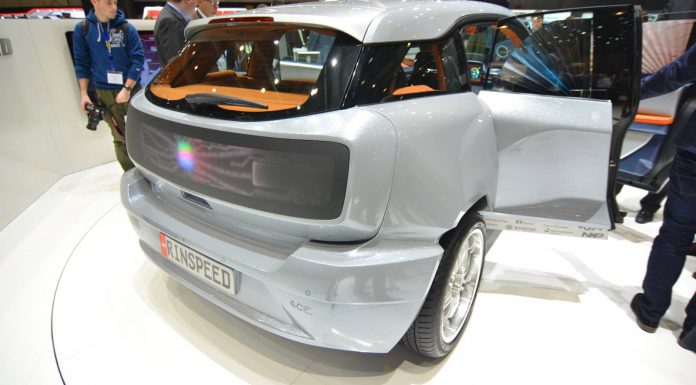 For more about the Rinspeed Budii Concept, see our previous post. For all the latest from the Geneva Motor Show 2015, take a look at our dedicated news feed or follow us on Facebook, Twitter, Instagram or Google+.