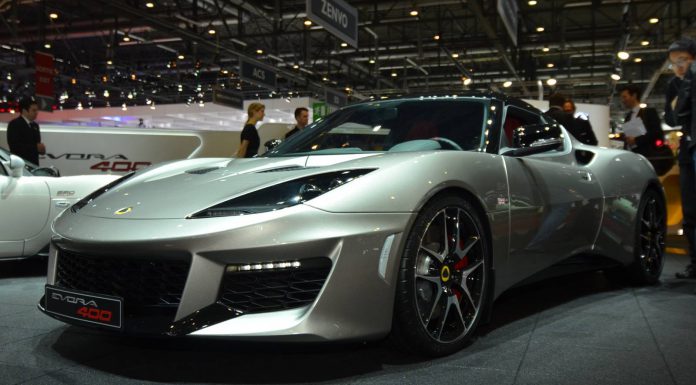 Lotus staged a return to the world stage this year at the Geneva Motor Show 2015. After a recent spell of absence while the company reorganises, the Hethel-based manufacturer has returned with the Lotus Evora 400. We took a closer look at the car on the stand.
The Lotus Evora has been in production, largely unchanged, since 2009. It was the first all-new vehicle platform developed by Lotus Cars since the introduction of the Lotus Elise in 1995. It has remained largely unchanged since, spawning the Evora S and Evora GTE among other models.
The Lotus Evora 400 features an uprated version of the Evora S's supercharged 3.5-litre Toyota V6 engine. It now delivers 400 hp, a 16 percent increase. Torque is now 410 Nm and the British marque has confirmed it will sprint to 96 km/h in just 4.1 seconds and on to a top speed of 300 km/h.
The Lotus Evora 400 is also 22 kg lighter (1,415 kg's total) than the Evora S with the ability to lap the test track at the Lotus Headquarters in Hethel 6 seconds faster than the previous generation Evora. Lotus have billed it as the fastest production Lotus ever.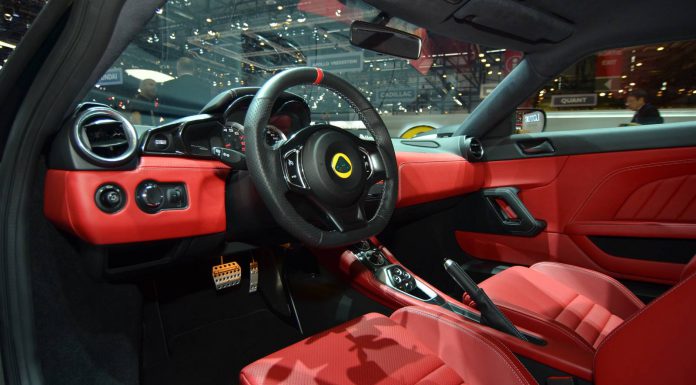 The front and rear body panels have a new look to them. The rear spoiler design is brand new, as is the rear facia and rear diffuser. The front bumper is also brand new, with a sporty new look to it. As a result, downforce has doubled at 250 km/h with the drag coefficient rising slightly from 0.33 to 0.35.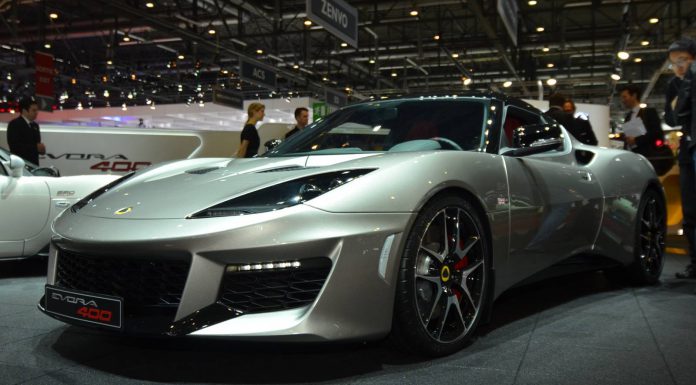 The story is much the same on the inside. The Lotus Evora 400 gets a completely revised interior. It gets ultra-lightweight sports seats, a 2+2 seat configuration with Isofix in the rear, a Magnesium-alloy, leather-wrapped steering wheel with racing line indicator and three trim levels; standard, leather and Alcantara.
For official details of the Lotus Evora 400, take a look at our earlier article. For all the latest from the Geneva Motor Show 2015, take a look at our dedicated news feed or follow us on Facebook, Twitter, Instagram or Google+.