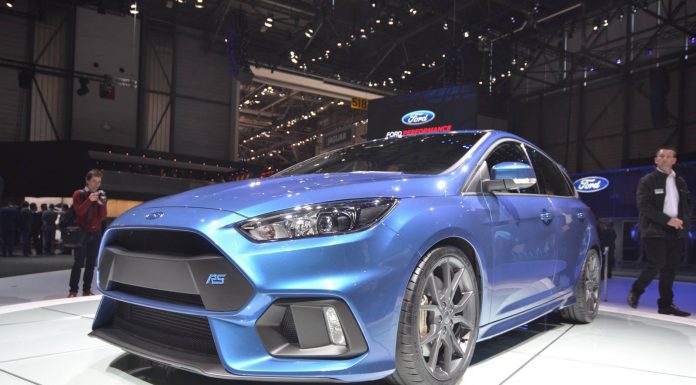 There are a number of hot hatch premieres at the Geneva Motor Show 2015. None are bigger than Ford's release of the Ford Focus RS though. The RS has developed a cult following in recent years. The latest version differs somewhat from previous versions, we took a closer look and found out what the fuss is all about!
The Ford Focus RS uses the Ford Mustang's all-aluminium four-cylinder 2.3 litre engine. Thanks to a low-inertia twin-scroll turbocharger, among other updates, the 2.3 litre unit pushes 320 hp. Traditionally, the Ford Focus RS has stuck to a front wheel drive layout, the latest version gets a new all-wheel drive layout!
Dynamic Torque Vectoring is fitted and the RS has the ability shift power between the four wheels. Up to 70 per cent of the drive torque can be diverted to the rear axle and up to 100 per cent of the available torque at the rear axle can be sent to each rear wheel.
The bodywork adds trapezoidal elements to the front grille, a deeper front splitter, a set of larger wheel arches and a new rear bumper with diffuser and rear spoiler.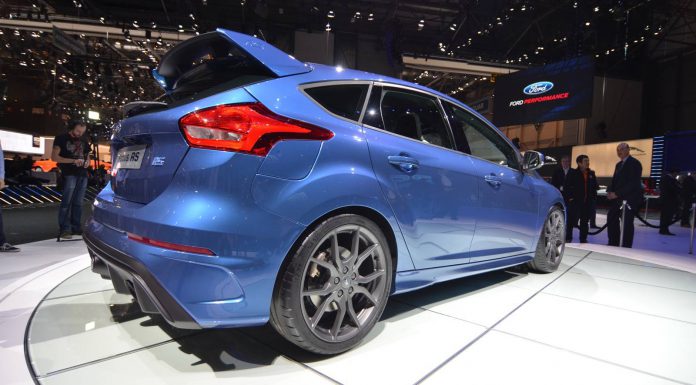 Four striking colours are available for the Ford Focus RS including Nitrous Blue, a vibrant four-coat metallic finish exclusive to the RS, plus Stealth Grey, Absolute Black and Frozen White. Inside, Ford fit heavily-bolstered partial-leather Recaro sports seats and a Ford SYNC infotainment system.

For more details on the Ford Focus RS, check out our earlier article. For all the latest from the Geneva Motor Show 2015, take a look at our dedicated news feed or follow us on Facebook, Twitter, Instagram or Google+.