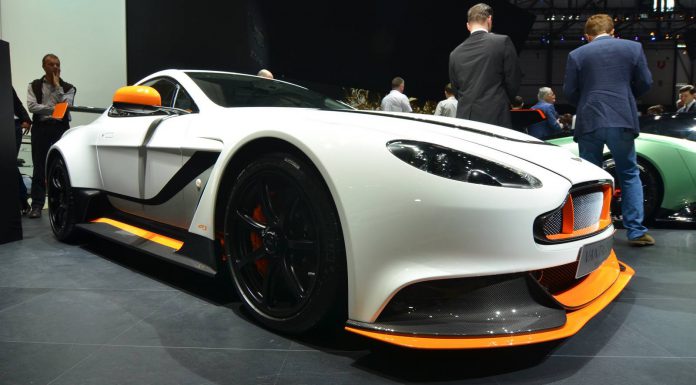 Considering a Porsche 991 GT3? Take a walk past the Aston Martin stand at the Geneva Motor Show 2015 and the British firm will attempt to convince you otherwise! The Aston Martin Vantage GT3 is the most track-oriented road-legal Aston Martin ever produced, obviously though it sits in the shadow of its bigger brother, the Vulcan. We took a closer look at the special edition model.
The Aston Martin Vantage GT3 is to be another limited edition model. The Vantage first burst onto the scene back in 2005 so, in many respects, it is surprising that we haven't seen a new model a Geneva. This V12 model follows in the shoes of the N400, N420, N430 and V12 Vantage S in providing some racing flair to the 911 competitor.
The Aston Martin Vantage GT3 gets a substantial power increase applied to its 5.9 litre V12 engine. It produces 592 hp and 461 lb-ft of torque making zero to 96 km/h possible in 3.5 seconds whilst top speed is reduced to 297 km/h (185 mph) for obvious reasons.
Of course, the power increase is only half the story, any race inspired road car also needs a comprehensive diet. The Aston Martin Vantage GT3 weighs in at 1,565 kg, 100 kg's less than the V12 S released last year.The weight losses come from the use of carbon fibre, titanium, aluminium and magnesium throughout.

The Aston Martin Vantage GT3 also sports an aggressive new look. From the extended splitter to the aggressive rear diffuser, the styling updates give the car a completely different look. The most obvious addition is the large wing which is a less aggressive version of the Vantage GT3 race car.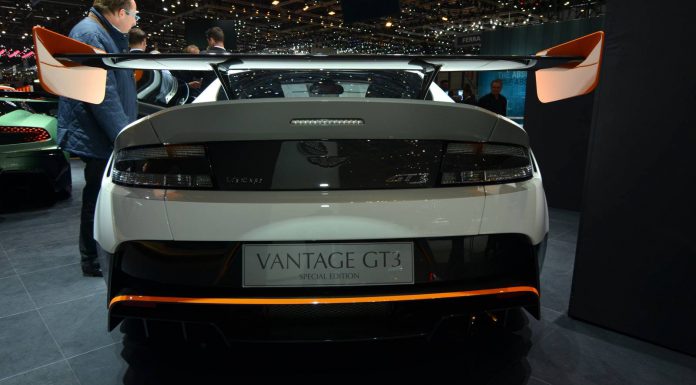 For full details on the Aston Martin Vantage GT3, check out our earlier post. For all the latest from the Geneva Motor Show 2015, take a look at our dedicated news feed or follow us on Facebook, Twitter, Instagram or Google+.