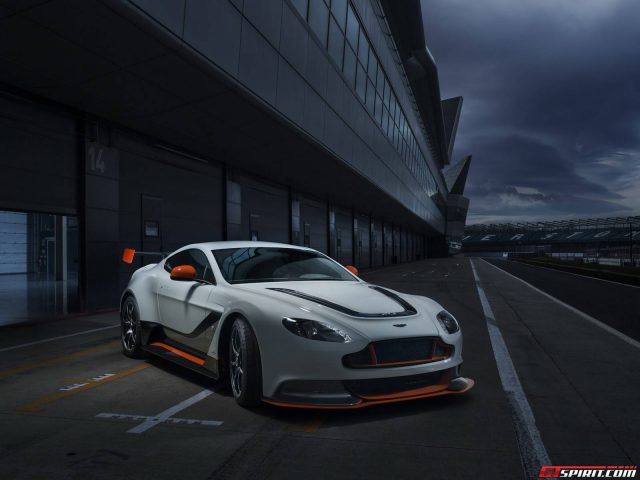 After a number of spy shots, the 2015 Aston Martin Vantage GT3 has been made official ahead of its world debut at next month's Geneva Motor Show 2015. The Aston Martin Vantage GT3 is the most track-oriented road-legal Aston Martin ever produced and has been directly inspired by the successful Vantage GT3 racing car.
A mere 100 examples of the road-legal Vantage GT3 will be produced with each featuring the firm's customary 5.9-litre V12 engine tuned to deliver 592 hp as well as 461 lb-ft of torque. By comparison, the already potent Aston Martin V12 Vantage S produces 565 hp and 457 lb-ft. Helping to achieve the power and torque gains are new inlet manifolds, a titanium exhaust system as well as tweaked geometry. Finally, the torque tube is now made of lightweight magnesium and the titanium exhaust alone saves 19 kg from the car.
All told, the 2015 Aston Martin Vantage GT3 will accelerate to 96 km/h from a standstill in a mere 3.5 seconds down from the 3.7 seconds needed by the V12 Vantage S. Due to the added downforce generating elements of the Vantage GT3 however and the higher drag, the top speed has dropped from 329 km/h (205 mph) to 297 km/h (185 mph). Tweaks to the seven-speed transmission have also been made.
A key aim for Aston Martin engineers when developing the Vantage GT3 was to make it light. In order to do this, a plethora of lightweight materials like carbon fibre, titanium, aluminium and magnesium are found throughout. Consequently, the Vantage GT3 tips the scales at 1565 kg compared to the 1665 kg of the V12 Vantage S.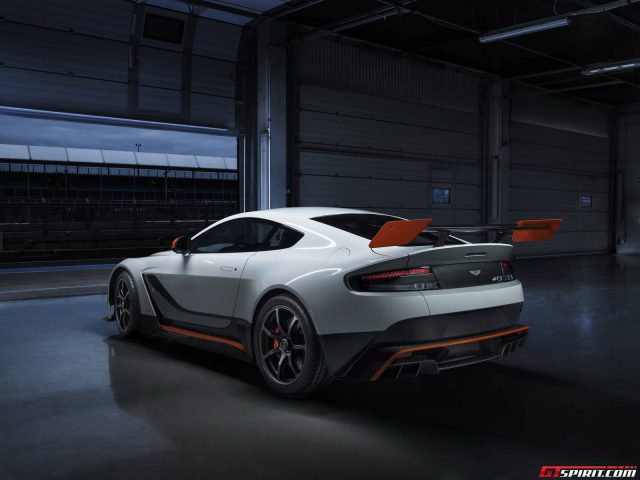 From a chassis standpoint, the Vantage S features a 15 mm wider track at the front and 33 mm wider track at the rear. Additionally, the advanced Bilstein adaptive dampers have been modified alongside the inclusion of different spring rates. Elsewhere, the same carbon ceramic Brembo brakes of the V12 Vantage S are found on the Vantage GT3 alongside 19-inch alloy wheels wrapped with Michelin Pilot Super Sport tyres.
Visually, the Aston Martin Vantage GT3 is easy to distinguish from all other Vantage variants. At the front, the bumper has been modified and now incorporates an extended splitter. Additionally, new side skirts can be found with large air intakes cooling the brakes. At the rear, a large wing has been installed alongside an aggressive rear diffuser and a revised tailpipe setup.
Discussing the car, director of Aston Martin Special Projects, David King said, "We wanted to push the Vantage as far as we could to make a more extreme track day car that's visually and functionally inspired by the race car, but still with the style and craftsmanship Aston Martin is known for."