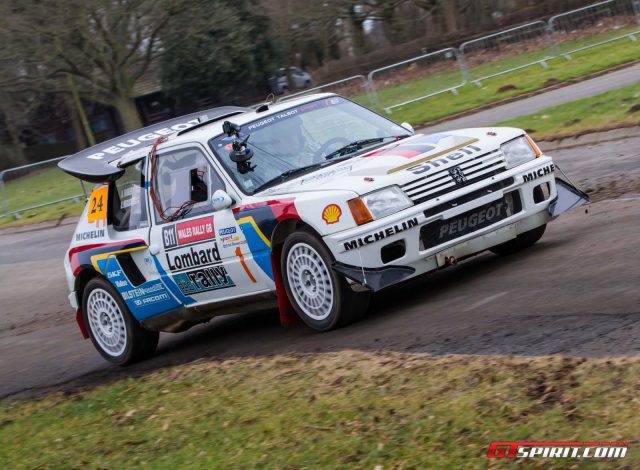 Race Retro's Live Action Arena is one of the highlights of Race Retro. The Live Rally Stage sees over 50 classic and retro cars head out onto Stoneleigh Park's purpose built terrain.
The course consists of various twists and turns which challenge the Group B and C rally Cars. There are two sessions on Saturday and Sunday for the drivers to showcase their vehicle and driving skills. Unfortunately due to rain, the second session on Sunday was cancelled.
There were a wide array of cars which took to the track which included Tony Worswick's Ferrari 308 GTB, Firenza V8, Lancia Delta S4, Audi Quattro, Peugeot 205T16, Ford R5200 and MG 6R4.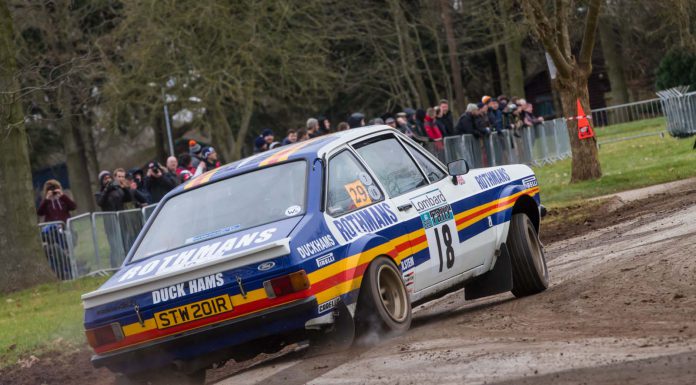 These vehicle can be viewed in the Garage as their owners make the necessary tweaks to tune their ride, ready for their attack on the track. They are also driven out to Parc Ferme prior to the 90 minute session where visitors can hear them being started up and smells the petrol fumes.
Our photographer Steven Roe was live at the event and we have included his favourites from the event.