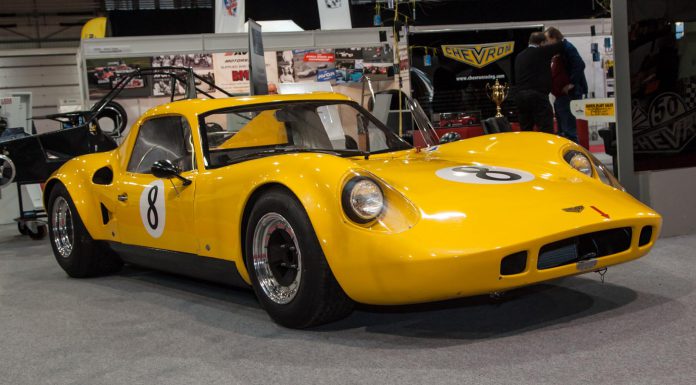 Race Retro 2015 took place 20th-22nd February 2015 at Stoneleigh Park Coventry, United Kingdom. Race Retro is organised each year to celebrate historic motorsport. One attraction of the event is the Live Rally Sage where group B and C cars hit the Stoneleigh Park course.
The event was celebrating 50 years of Chevron. The marque at Race Retro had five Chevron's on display over the weekend. The first was the Chevron B1- 1965 Chassis #01 pre-crossflow 1500cc engine which was driven by Derek Bernett and Brian Classick. This car was the founding car of the marque and has been owned by Vin Malkie since 1968.
The other four models were the Chevron B26-1974, BDG 2000cc engine which has had many wins by Champion Racing Driver, BRDC member and owner John Burton, Chevron B25- 1974 Formula 2 ex John Lepp, Chevron B16-1970 and the FVC 1760cc engine which was launched in 1969. The B16 won its racing debut with Brian Redman at the Nurburgring 500kms. The last model on display was the Chevron B8- 1968 with BMW M10 engine.
Silverstone Auctions were also present at the event for the fourth year running with over 80 classic road and competition cars.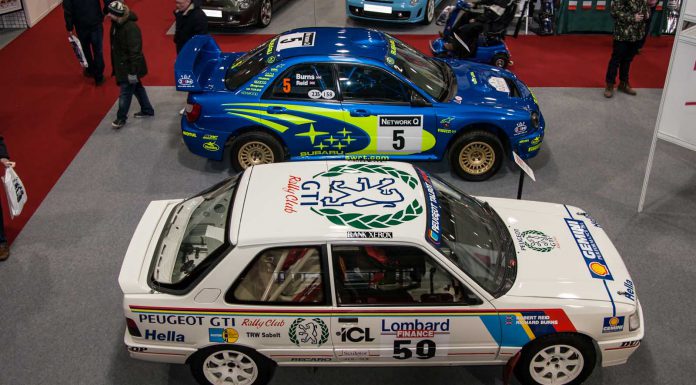 The event had numerous motorsport stars present including Ari Vatanen, David Brabham, Tony Mason and Jimmy Mcrae.
Race Retro paid tribute to Richard Burns the former 2001 World Rally Champion who died in 2005 aged 34. The Richard Burns Foundation brought four of Burn's cars to the event. The Peugeot 205, 209 GT1, Subaru Legacy GPA and Subaru Impreza which he won the 2001 Championship with.
We have included a selection of images provided by our photographer Steven Roe which showcases what Race Retro had to offer this year.