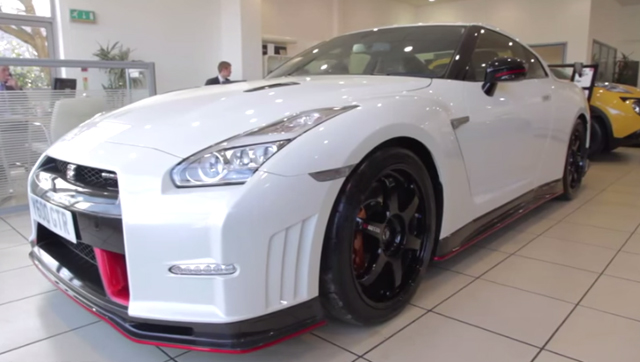 The very first Nissan GT-R Nismo has just been delivered in the United Kingdom to its excited new owner. Customer deliveries of the GT-R Nismo in the U.K. come some months after U.S customers began to receive their cars as well as other countries throughout Europe.
The owner of this particular Nissan GT-R Nismo is Nick Coombes and it is actually the third GT-R he has owned. Amazingly, he says that he placed the order for the track-tuned Japanese sports car as soon as he heard about the car setting a blistering 7 minute 8 second lap time around the famous Nurburgring in September 2013.
[youtube]https://www.youtube.com/watch?v=EfpwdAibXAc[/youtube]
Interestingly, a mere 24 examples of the Nissan GT-R Nismo have been allocated to customers in the U.K. making it not only exceptionally rare but also highly desirable. Just after picking up his GT-R Nismo, Coombes headed to the Thruxton Circuit to test it out with Nismo racing driver Jann Mardenborough.
As a reminder, the Nissan GT-R Nismo features the familiar 3.8-litre V6 VR38DETT engine, freshly uprated to 591 hp and 652 Nm of torque. To release the extra power, Nismo fit new high-flow, large diameter turbochargers, which come directly from GT3 racing. Nismo have also optimised the individual ignition timing control for each cylinder and upgraded fuel pump improve combustion.