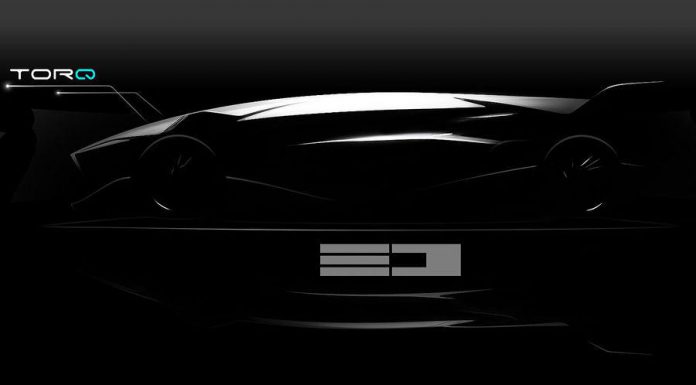 A teaser image of the ED Design Torq Concept has been released prior to the Geneva Motor Show 2015. Alongside the teaser, a number of intriguing titbits of information about the car have been revealed.
The ED Design Torq is a concept car in the purest sense of the word as it has been designed as a fully autonomous race car created to compete in a current non-existent one-make racing series purely for autonomous vehicles.
As the ED Design Torq Concept is fully autonomous, it doesn't feature any windows meaning its body has been crafted to provide the perfect combination of high-downforce and low drag. Powering the concept will reportedly be a purely electric powertrain.
Be sure to stay tuned to GTspirit in the coming couple of weeks prior to the Geneva Motor Show 2015 kicking off on March 3rd where the Torq Concept will be revealed in full!