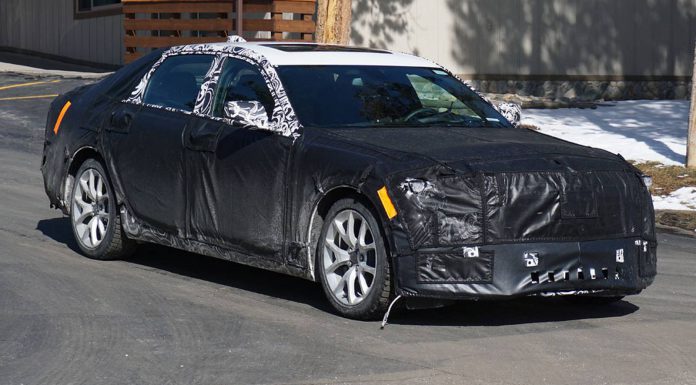 Just yesterday, we got our first official glimpse at the upcoming Cadillac CT6 luxury sedan thanks to the American marque's official Oscars 2015 commercial. Now a number of new Cadillac CT6 spy shots have emerged of the car testing under heavy camouflage.
Because of the camouflage worn by this test mule, very little can be said about its design. With that being said, yesterday's leak revealed that the Cadillac CT6 will be adorned by a wide chrome grille, feature a number of sharp and aggressive lines as well as rather intriguing headlights with eye-catching LED daytime running lights.
Just a couple of days ago, it was revealed that the Cadillac CT6 will ride on the same Omega full-size RWD platform as the Buick Avenir Concept. The new platform is also said to allow the luxurious American sedan to utilise a nine-speed automatic transmission. When unveiled, the Avenir Concept utilised a 3.6-litre V6 engine and it is also anticipated this powertrain will be made available for the new CT6.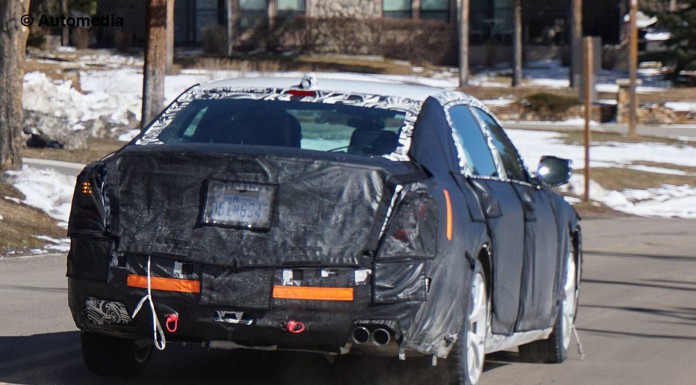 Production of the Cadillac CT6 will take place at the firm's Detroit-Hamtramck Assembly plant which has just undergone a major transformation as part of Cadillac's $300 million investment into creating the CT6. In total, 205 new robots have been installed alongside a selection of new tooling areas in the new 138,000 square foot shop.
The covers will be taken off the Cadillac CT6 on March 31 ahead of the New York Auto Show 2015 in April.