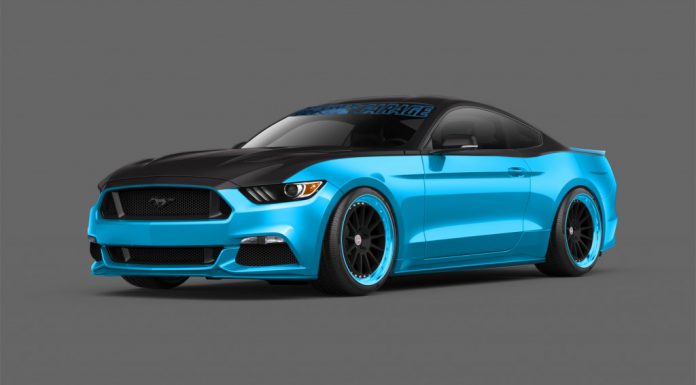 Introduced at SEMA 2014, the Petty's Garage 2015 Ford Mustang was simply a bold interpretation of the latest-generation Mustang. Fast forward a few months and it has been confirmed that the Petty's Garage Mustang will be available through select North American Ford dealerships and limited to a mere 143 examples.
Discussing this, Petty Garage chief operating officer Jeff Whaley said, "We received a tremendous amount of positive feedback about our Petty's Garage Mustang GT displayed at the SEMA show. With so much interest, we began to explore the possibility of building a limited run of the Petty's Garage Mustang GT."
Of the 143 units being produced, 100 of those will be the Stage 1 version while the remaining 43 will be the Stage 2 version. Both models are based around the Ford Mustang GT and its 5.0-litre V8 engine but feature a supercharger from Ford Racing and Roush boosting power to 627 hp. Additionally, a cold air intake comes standard as well as a Magnaflow exhaust system and custom engine calibration.
On top of these mechanical modifications, the Stage 2 Petty's Garage Ford Mustang will adopt a large Wilwood big brake upgrade kit as well as the bright blue and gloss black two-tone paintjob of the original display car. Inside, both models will be adorned with custom floor parts, the signature of Richard Petty on the dashboard as well as embroidered head rests.
Pricing for the Stage 1 car will start at $62,210 while the Stage 2 package will set buyers back a minimum of $92,210. The very first Stage 2 car has been ordered by car collector and AC/DC frontman Brian Johnson.