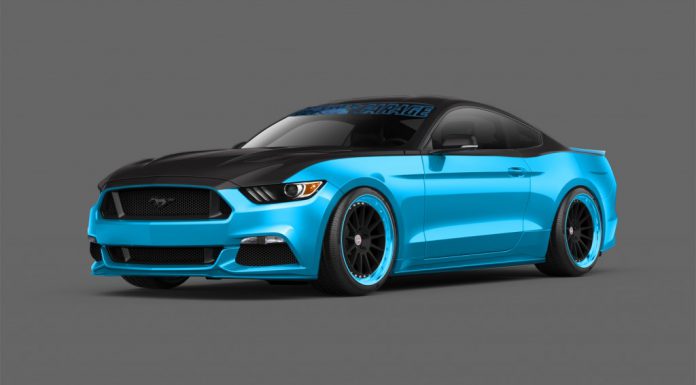 SEMA 2014 may still be over a week away but the 2015 Ford Mustang is certainly shaping up to be the most appealing among tuning companies. The latest tuner to preview its tuned Mustang is Petty's Garage.
Petty's Garage is of run and owned by former NASCAR racer Richard Petty and the colour scheme of its tuned 2015 Mustang exemplifies this point. The car is finished in a bright shade of blue similar to NASCAR racing cars driven by Petty in the past.
Alongside the blue paintwork, the bonnet, A-pillars, window surrounds, B-pillars, wing mirrors and roof are painted black to give the car an eye-catching two-tone finish. Completing this colour scheme are matte black wheels with colour matched blue outer rims.
Finally, the Petty's Garage 2015 Ford Mustang will see the addition of a Roush supercharger to 5.0-litre V8 engine.