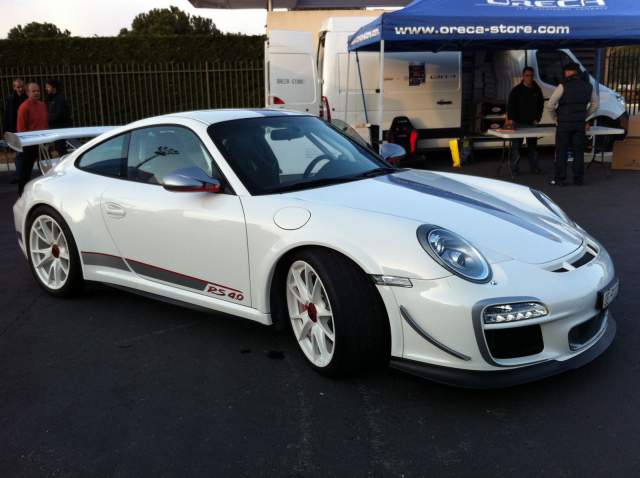 Not too long ago, we brought you the details of a gloss black Porsche 911 GT3 RS 4.0 up for sale in Germany for 389,000 euros (the equivalent of about $440,000 in the United States). Proving that that exceptionally high asking price isn't a one-off, here is another 911 GT3 RS 4.0 commanding a huge premium over how much the car sold for as new.
This particular Porsche 911 GT3 RS 4.0 is number 542 of 600 produced and is a 2012 model with 24,900 km on the clock. Despite the relatively high mileage, the asking price is sitting at about 336,229 euros or $382,259 in the United States. To put that asking price into perspective, the car initially set back U.S. customers a minimum of $185,000!
So what does your money buy you? Well, the Porsche 911 GT3 RS 4.0 will inevitably become a collector's item as the final GT3 offered with a manual transmission and arguably the most hardcore, stripped down and driver focused GT3 ever likely to be produced.
The flat engine's crankshaft has been lifted unchanged from the 911 GT3 RSR racing car's six cylinder engine and the forged pistons' connecting rods are fashioned from titanium. The four-litre displacement sports engine, the biggest 911 model line engine ever, is one of the most powerful naturally aspirated engines with125 hp/litre. It achieves its maximum power of 500 hp at 8250 revs per minute. The engine delivers its maximum torque of 460 Newton metres at 5750 rpm.