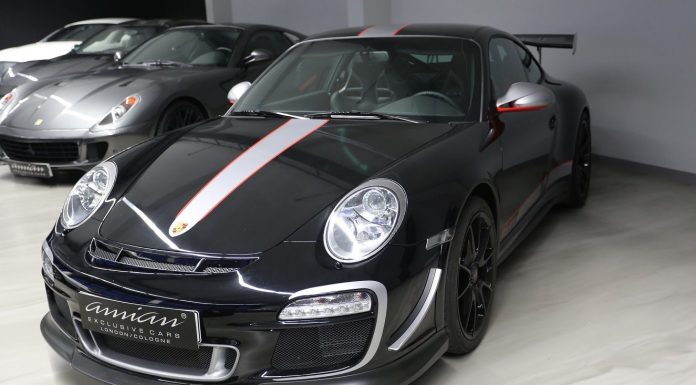 In coming decades, the Porsche 911 GT3 RS 4.0 is likely to become a true collector's car particularly if the new 991-generation 911 GT3 RS isn't made available with a manual transmission. If that is the case, then the Porsche 911 GT3 RS 4.0 will be remembered as the final variant of the 911 available exclusively with a manual transmission.
Now a pristine 2011 example finished in gloss black has been listed up for sale courtesy of Amian Cars in Cologne, Germany with a scarcely believable price tag of 389,000 euros. That price is equivalent of about $440k in the U.S. and about three times more than the car hit the market for back in 2011.
In case you didn't know, just 600 examples of the Porsche 911 GT3 RS 4.0 were created and it brings together all the attributes that have made the Porsche 911 GT3 a serial winner on the race track and makes it available in a limited edition road car.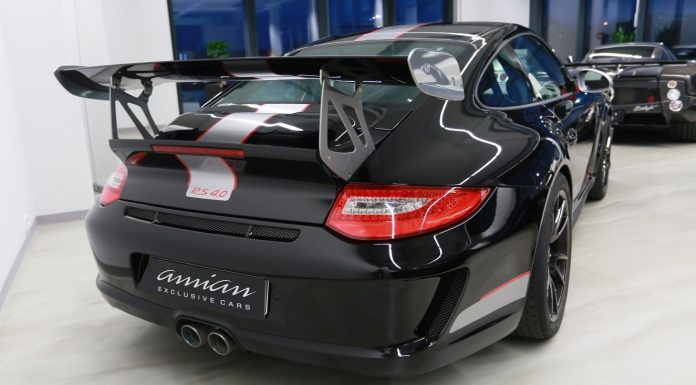 The flat engine's crankshaft has been lifted unchanged from the 911 GT3 RSR racing car's six cylinder engine and the forged pistons' connecting rods are fashioned from titanium. The four-litre displacement sports engine, the biggest 911 model line engine ever, is one of the most powerful naturally aspirated engines with125 hp/litre. It achieves its maximum power of 500 hp at 8250 revs per minute. The engine delivers its maximum torque of 460 Newton metres at 5750 rpm.