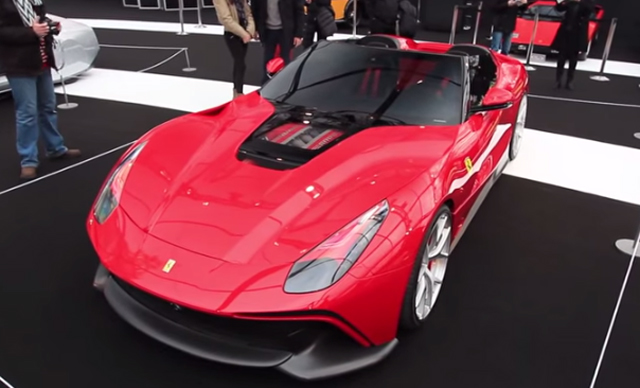 Initially commissioned as a one-off, the Ferrari F12 TRS is speculated to have cost $4.5 million. As it stands, we know of two examples that exist and the first red example was recently put on display at the International Festival Automobile in Paris.
[youtube]https://www.youtube.com/watch?v=uxE-Rj4QY6k[/youtube]
During the show, the lucky owner started up the bespoke creation thrilling audiences with its screaming Ferrari F12 Berlinetta derived 6.3-litre V12 engine. Even with the valves closed, it is loud!