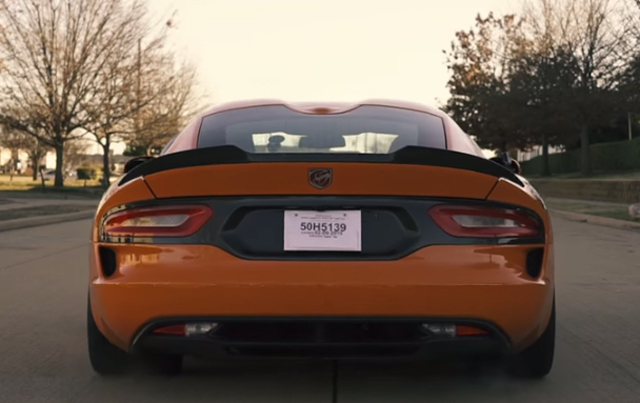 Powering the recently renamed Dodge Viper TA is a massive, naturally-aspirated 8.4-litre V10 engine delivering 645 hp. Not satisfied, the crew at RSI Racing Solutions in Texas have just wrapped up work on the world's first twin-turbocharged Viper TA.
[youtube]https://www.youtube.com/watch?v=6Y-CWWRx2Vg#t=66[/youtube]
The RSI system consists of two Precision turbochargers, a stroker kit, forged engine internals, Motec management and new intakes alongside numerous other performance modifications including a stainless steel exhaust system. When it is all said and done, the kit apparently lifts power to 1000 whp on normal petrol as well as over 1500 at the rear wheels when running on E85 or racing fuel!
This brutish performance package will set customers back $89,950 on top of the price of an ordinary Viper. A slightly less extreme kit is available with 62 mm turbochargers instead of the 72 mm or 76 mm ones also available. It can still deliver over 1000 whp but is priced from $44,950.