What's cooler than an 800 hp VF Engineering supercharged Audi R8 V10? How about one that's matte black?
This mean V10 Audi R8 recently had its new power-plant installed at ZR Auto in Calgary, Canada, and now it's looking the part too.
In addition to its VF Engineering supercharger, intercooler and ECU tune, this R8 sits on a set of matte black ADV.1 wheels and is lowered on H&R lowering springs. It also has a host of R8 GT exterior parts including the rear diffuser and tail lights.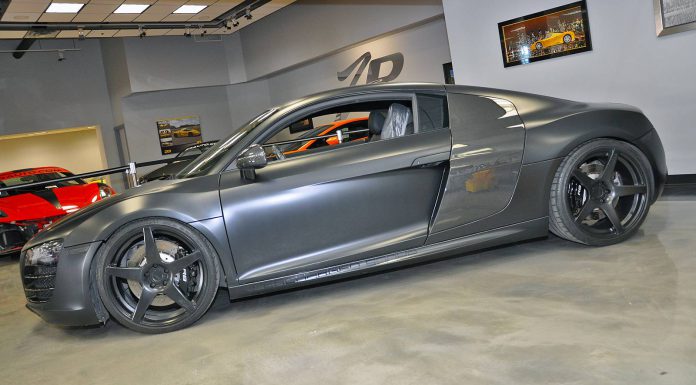 Now with its matte Suntek paint protection film installed on the car with gloss black stripes and accents, this Audi is sure to break necks around Calgary this Spring. The owner loves driving his car and attends numerous driving events and car shows in the area. We're excited to see more of it in the coming year!