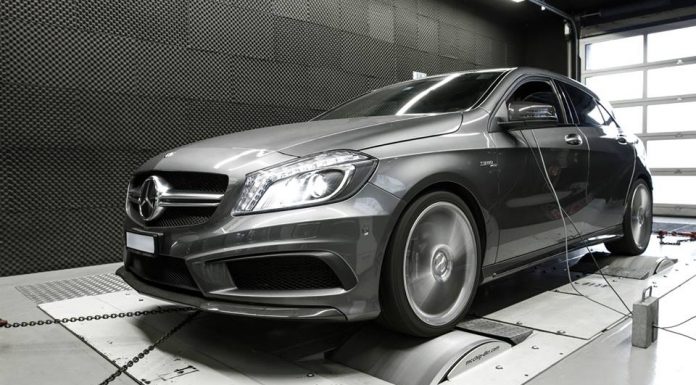 With 355 hp being produced from its 2.0-litre turbocharged four-cylinder, the Mercedes-Benz A45 AMG features one of the most power dense engines on the market. Not satisfied with the standard power however, the crew at Mcchip DKR have just finished working uprating a silver A45 AMG to an atmospheric 453 hp!
While Mcchip DKR quite often only remap the ECU of cars to gain power and torque, the firm's upgraded Mercedes-Benz A45 AMG also features some mechanical modifications. With that in mind, the turbocharger has been upgraded, a new intercooler installed while the cats from the exhaust system have been removed and new downpipes installed.
[Gallery not found]
Alongside the boost in horsepower to 453, torque has also reached 398 lb-ft. As a result of the gains, the Mercedes-Benz A45 AMG from Mcchip DKR can reportedly top out at 300 km/h.