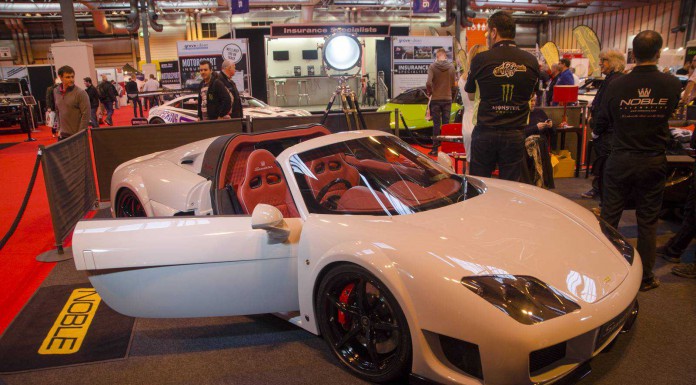 At the Autosport International 2015 show last month, the wraps were taken of a Noble M600 Speedster prototype. First talked about back in 2012, the Noble M600 Speedster is obviously the drop-top variant of the potent M600.
According to the latest reports, the British firm is still pondering whether or not to put the car into production but if Noble believes there is enough interest in the car, production could start in the middle of the year. If that were to happen, it is likely that the car would retain the Speedster badge of the concept and an identical removable roof design.
The roof is fixed but can be removed in a similar vein to the C7-generation Chevrolet Corvette Stingray. While that doesn't make the Noble M600 Speedster a true convertible, it does promise to provide for an even more thrilling driving experience.
Beyond the new roof design, the Noble M600 Speedster should retain all the key mechanical components of the coupe. That means a Yamaha 4.4-litre V8 featuring two turbochargers with variable boost would be fitted. In the coupe, this engine allows the driver to choose from three settings: the comfort setting represents 450 horsepower, the mid-range track setting 550 hp, and the full power or race setting a maximum amount of 650 horses.