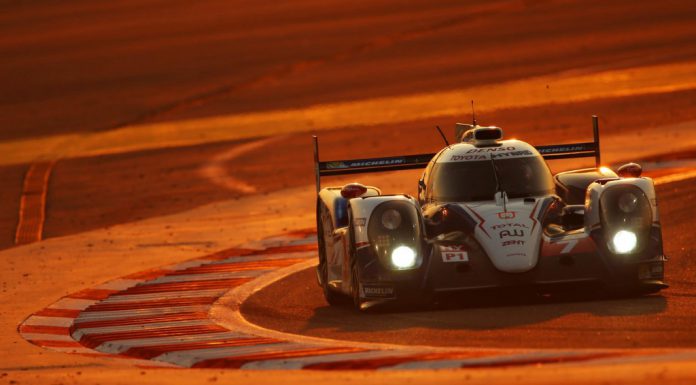 Just a few days after the revolutionary 2015 Nissan GT-R LM Nismo LMP1 racer was introduced, the covers have been taken off the 2015 Toyota TS040 Hybrid. The 2014 iteration of Toyota's LMP1 racer managed to walk away with five victories out of a possible eight during the 2014 World Endurance Championship and the 2015 model hopes to improve that further.
It is believed that the 2015 Toyota TS040 Hybrid's powertrain has been untouched from last year. That means it will combine a naturally-aspirated V8 engine mated to two electric motor generators. The V8 engine itself produces 513 hp while the electric motors add 473 hp resulting in a total of 986 hp. The Toyota is the only LMP1 entrant to use a V8 as the Audi features a turbocharged diesel V6 while the Porsche 919 Hybrid has a turbo V4 and the aforementioned Nissan GT-R LM Nismo utilises a twin-turbo V6.
As with last year, two examples of the Toyota TS040 Hybrid will be fielded. The #1 car will be driven by Sebastien Buemi, Anthony Davidson and Kazui Nakajima. The #2 car will then be piloted by Mike Conway, Stephane Sarrazin and Alex Wurz.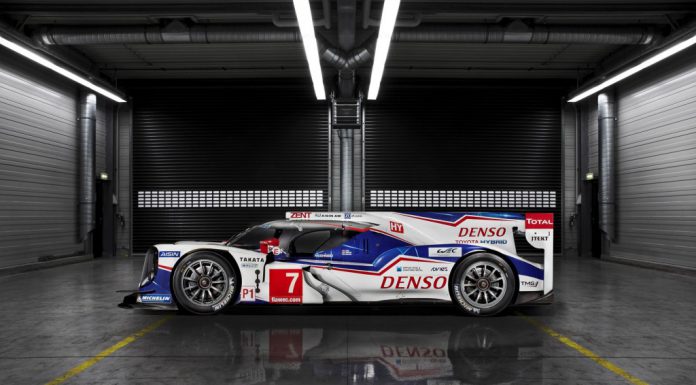 Discussing the driver lineup, Toyota Motorsport chief Yoshiaki Kinoshita said, "Based on our experiences in 2014, we have decided to modify the [driver] lineups for each car and we believe this will give us the optimum overall performance as the individual driving styles are now well matched. All our drivers are WEC race winners and we are confident they will add to their tally this season and in the future."