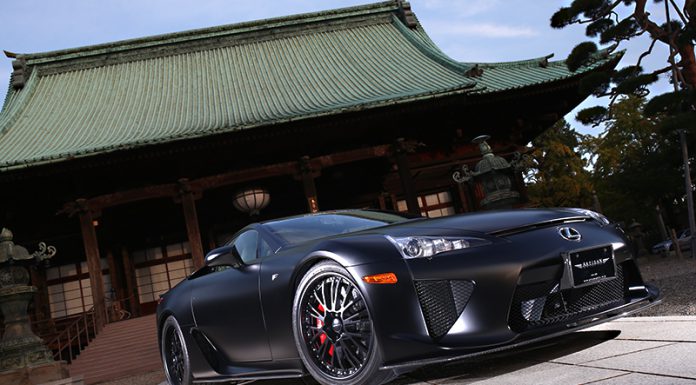 As there are just 500 examples of the Lexus LFA on earth, seeing customised examples is exceptionally rare. However one particular LFA coming courtesy of Artisan Spirits has been revealed with a satin black wrap and some other unique visual elements.
On a wheel front, this Lexus LFA utilises gloss black spokes as well as silver hardware. Behind the wheels are red painted brake calipers. Elsewhere, the LFA in question has been installed with an Artisan Spirits front splitter, side skirts and carbon fibre rear lip.
As a reminder, the Lexus LFA story begins way back in 2000 when Lexus engineer Haruhiko Tanahashi assembled a team of engineers to create the fastest and most technologically advanced to have ever come out of Lexus. In the preceding years, a number of different Lexus LFA concepts were created before production finally began in 2010.
Powering the Lexus LFA is a 4.8-liter V10 engine producing a Lamborghini Gallardo LP560-4 equalling 552 hp at a spin-tingling 8700 rpm. The compact V10 engine of the Lexus LFA then produces 354 lb-ft of torque at 6800 rpm.