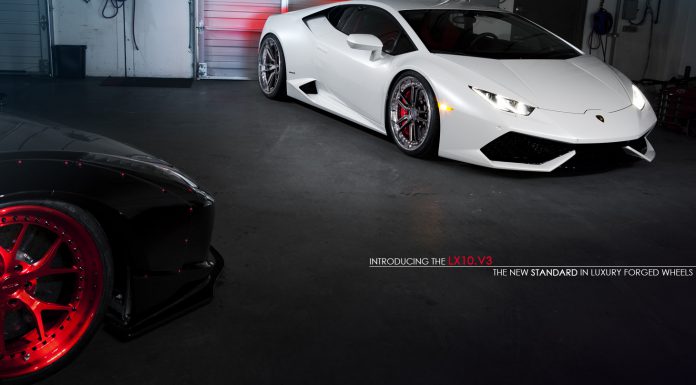 PUR Wheels has just completed work on developing its brand new PUR LX10.V3 forged wheel and decided the first car to be fitted with the newly designed shoes should be a pearl white Lamborghini Huracan.
The wheels feature a three-piece construction and this particular set measures 20×9 at the front and 21×12.5 at the rear. Despite the size of the brakes fitted to the Huracan, the wheels have been engineered to comfortably clear the brakes while including a deep concave face to make them even more eye-catching.
Let us know what you think of the results below!