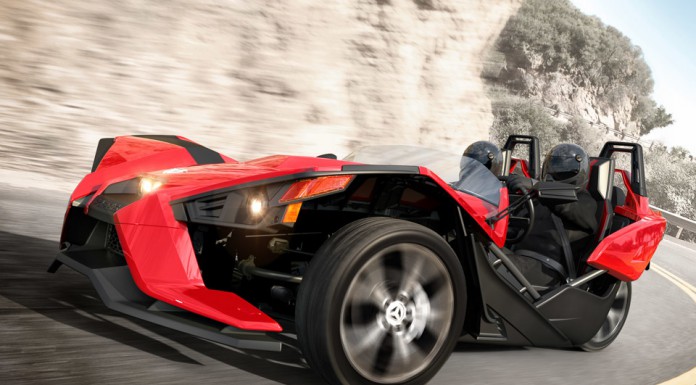 A stop-sale and stop-ride order has just been issued for the potent Polaris Slingshot sports 'car'.
According to Polaris, there's a possibility that there are potentially ball bearings in the steering rack which are defective. Due to these faulty bearings, steering could be lost. In order to reduce the chance of any failures being reported, sales of the Polaris Slingshot have been immediately halted until the issues are fixed.
An official recall is pinned to be announced very soon which is pinned to stipulate how the issue will be resolved by dealerships.
As a reminder, the Polaris Slingshot is powered by a small 2.4-litre Ecotec engine delivering a total of 173 hp and 166 lb-ft of torque. While Polaris has yet to reveal performance times for the Slingshot, the fact that it weighs just 756 kg (1,666 pounds) means it should be very quick off the line and through the corners.
Beyond rivalling the X-Bow, the Slingshot will aim to take the three-wheeled sports car crown from the Campagna T-Rex. For a visual standpoint at least, it is certainly more eye-catching than the T-Rex. The car utilises a very sharp design with some similarities to the near alien design of the X-Bow being reflected in the Polaris Slingshot. Interestingly, the driver of the Slingshot has to have a motorcycle license to drive the car with helmets also being a necessity.