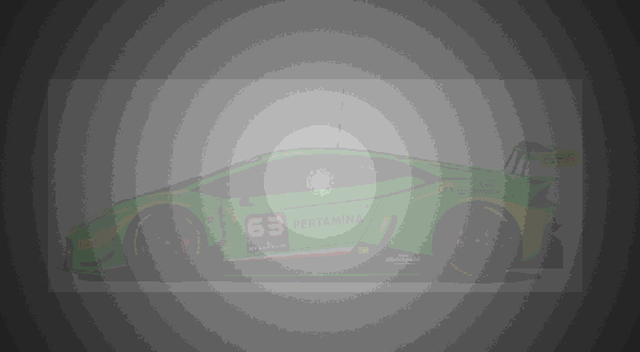 Lamborghini has just revealed a very intriguing teaser image of what is believed to be the long-awaited Lamborghini Huracan GT3 racing car.
The Italian marque posted a grey image on its Twitter with the caption 'Tomorrow begins a new visionary year. Follow us…'. On first appearances, this could be alluding to absolutely anything. With a bit of manipulating in photoshop however, the image is actually hiding a race-spec Lamborghini Huracan finished in green, with a racing livery and in what is believed to be GT3-specification.
One of the clearest indications that the car pictured is the Lamborghini Huracan GT3 is that it features a towering rear wing with top-mounted uprights. Additionally, a new rear diffuser can be seen alongside an extended front splitter and front canards.
Other details about the Lamborghini Huracan GT3 remain scarce at this stage but Lamborghini's racing division, Squadra Corse, is handling most of the development alongside racing squad Dallara. During the Huracan GT3's initial test at the Vallelunga circuit in Italy, Lamborghini Squadra Corse drivers Adrian Zaugg and Fabio Babini got behind the wheel under the guidance of chief test driver for Lamborghini, Giorgio Sanna.
The Lamborghini Huracan GT3 will compete in the 2015 Blancpain Endurance Season and take part in famous races like the Spa 24 Hours.