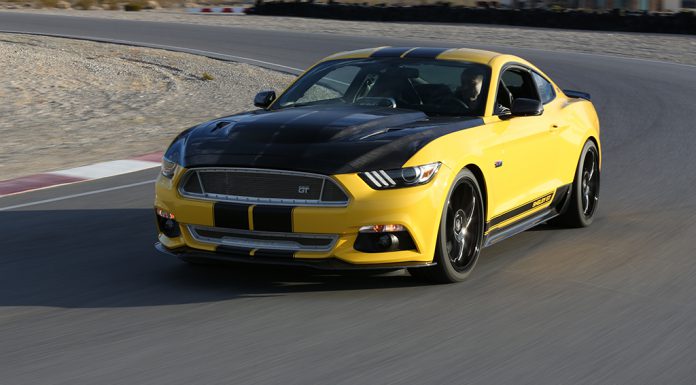 Just after the covers were taken off the 2015 Shelby GT, it has been confirmed that the souped-up Mustang will for the first time, be made available around the world. As a result, it will join the sixth-gen Ford Mustang in going global.
International deliveries of the 2015 Shelby GT are pinned to start in the middle of the year just after variants of the 'standard' Mustang begin to find their new homes around the world. It remains to be seen if international buyers will be charged the same $39,995 upgrade fee as those in the United States upgrading from the Mustang to the Shelby GT.
As a reminder, to create the 2015 Shelby GT, the firm starts with a standard Mustang GT. The muscle car's 5.0-litre V8 is then supercharged and fitted with half shafts and a Ford Racing Borla exhaust system. Consequently, the 2015 Shelby GT manages to deliver 627 hp.
Alongside the engine modifications, Shelby has extensively modified the suspension and braking systems of the car. Accordingly, a Wilwood brake system has been installed with it headlined with six-piston front calipers. Elsewhere, the 2015 Shelby GT features new sway bars, revised springs and shocks as well as a set of 20-inch wheels. These wheels are completed with Michelin tyres that measure a wide 275/35 at the front as well as 305/30 at the rear.