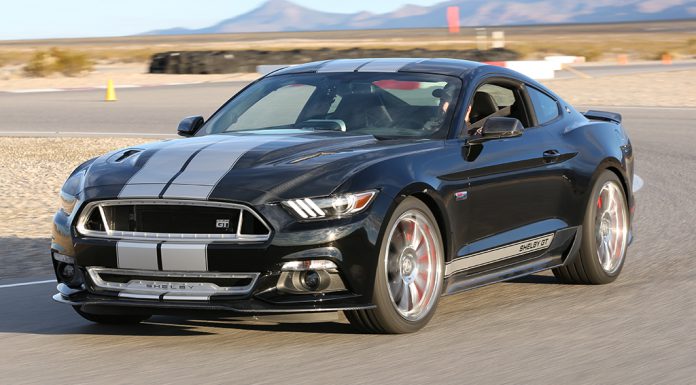 Shelby American has just taken the wraps off the 2015 Shelby GT based around the sixth-generation Ford Mustang GT. The car has been revealed at the Barrett-Jackson Scottsdale Auction event in the U.S.
To create the 2015 Shelby GT, the firm starts with a standard Mustang GT. The muscle car's 5.0-litre V8 is then supercharged and fitted with half shafts and a Ford Racing Borla exhaust system. Consequently, the 2015 Shelby GT manages to deliver 627 hp.
Alongside the engine modifications, Shelby has extensively modified the suspension and braking systems of the car. Accordingly, a Wilwood brake system has been installed with it headlined with six-piston front calipers. Elsewhere, the 2015 Shelby GT features new sway bars, revised springs and shocks as well as a set of 20-inch wheels. These wheels are completed with Michelin tyres that measure a wide 275/35 at the front as well as 305/30 at the rear.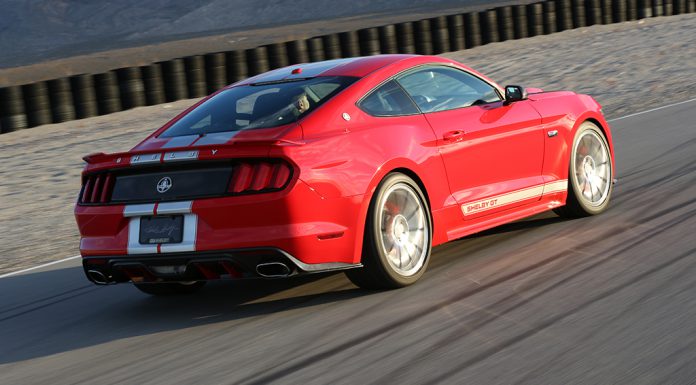 From a visual standpoint, the Shelby GT comes standard with a new bonnet, side skirts, wing mirrors, a prominent front splitter, faux gas cap and upper and lower front grilles made from billet aluminium which add a unique face to the Mustang.
Discussing the car, Shelby American vice president of Strategic Sales and Media Relations, Gary Patterson, said, "The 2015 Shelby GT is a nicely balanced muscle car that does everything well, whether on the track or on the drag strip. This post-title program takes performance to extreme levels. At the same time, the styling is sleek yet uniquely American with touches from Shelby history."