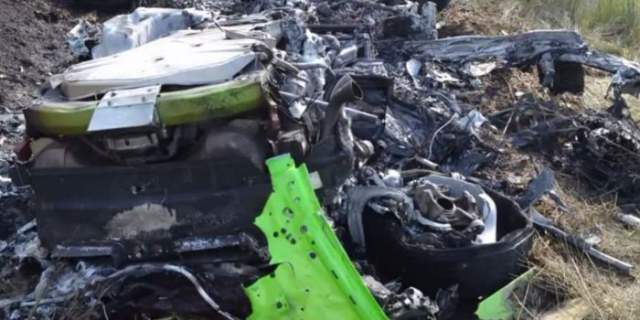 Terrifying onboard footage has emerged of the moment a Lamborghini Huracan crashed in Hungary in September last year.
The video has only just been released by Hungarian Police with the onboard clip showing the driver of the Italian supercar losing control at almost 320 km/h. It appears as though the presence of bumps in the road, Hungary's M7 Motorway to be specific, upsets the balance of the Huracan before it violently slides into the left hand crash barrier and careens to the right before the footage cuts off.
[youtube]https://www.youtube.com/watch?v=WUgoNSq8Ybg#t=88[/youtube]
After the camera stopped rolling, the Huracan slide through the crash barrier on the right of the road before tumbling down a ditch and catching fire. Amazingly, the 36-year-old driver managed to climb out of the car and drag the passenger out before the car was engulfed by flames. The fire was so severe that the entire shell of the car was destroyed with only a few recognisable Huracan components surviving the impacts and subsequent fire.
Both of the occupants were taken to hospital following their respective brushes with death.
As a reminder, the Lamborghini Huracan is the successor to the critically acclaimed Lamborghini Gallardo. It features a revised 5.2-liter V10 engine which produces a total of 602 hp at 8250 rpm and 560 Nm of torque at 6500 rpm. The Huracan sprints from standstill to 100 km/h in just 3.2 seconds, from 0-200 km/h in just 9.9 seconds and features a top speed in excess of 325 km/h.
It also features a carbon fibre and aluminium chassis helping to slightly reduce the Huracan's overall weight to 1422 kg.