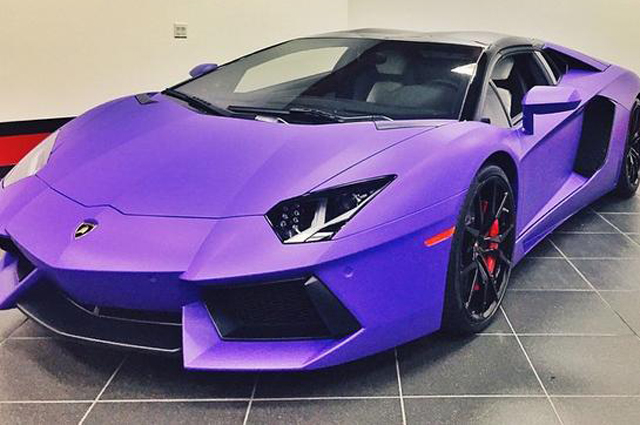 American rapper Tyga has quite a rich history with supercars and currently has a very impressive collection. Arguably the standout of his garage is his Lamborghini Aventador Roadster which has recently adopted a fresh, matte purple wrap.
Previously, Tyga's Aventador Roadster featured a bespoke rose gold chrome wrap courtesy of West Coast Customs and the new matte purple theme is certainly just as eye-catching and unique.
Back in 2012, Tyga actually crashed his white Lamborghini Aventador while driving in cold, snowy conditions but it appears as though his Aventador Roadster has enjoyed a far more glamorous life!