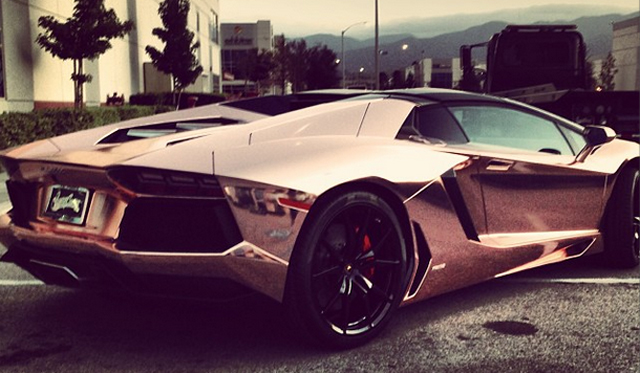 Celebrities seem to be really getting into the spirit of customising their Lamborghini Aventadors. Nicki Minaj recently showed off her bright pink Lamborghini Aventador Roadster and now American rapper Tyga has previewed his custom Lamborghini Aventador Roadster.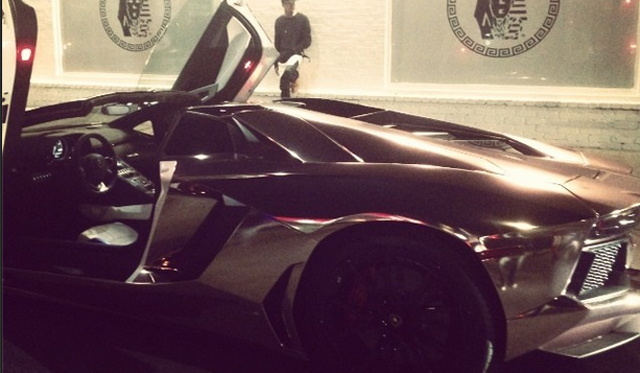 Some of you may recall that late last year, Tyga crashed his white Lamborghini Aventador coupe in snowy conditions and is believed to have said sayonara to the car following that brutal crash. Sticking with the Lamborghini Aventador theme, he evidently picked up the following Lamborghini Aventador Roadster and swiftly sent it to the team at West Coast Customs.
West Coast Customs then outfitted it with a unique and very bright rose gold exterior wrap helping to separate it from the variety of other Aventador Roadsters cruising America's streets.
This isn't the first car which Tyga has had wrapped in a bright color. He also owns this chrome gold Audi R8.