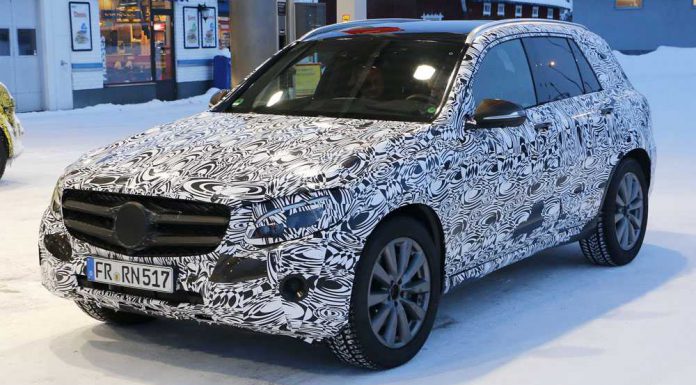 The next-generation Mercedes-Benz GLC, formerly known as the GLK, has been spied in the midst of winter testing.
Compared to the existing GLK, this new Mercedes-Benz GLC prototype features a longer wheelbase as well as a wider track. As a result, the entire body of the GLC will be slightly larger than the outgoing GLK to further distinguish it from the Mercedes-Benz GLA. Two of the clear giveaways for the stretched wheelbase are the longer bonnet as well as the axle being pushed forward.
As a result of the longer wheelbase, the new Mercedes-Benz GLC will feature more interior space than the current GLK and should be similar in size to the BMW X3 and Audi Q5. Underpinning the GLC will be a similar mechanical package to the C-Class and the SUV will consequently be made available in right-hand drive for markets like the UK, Australia and Japan.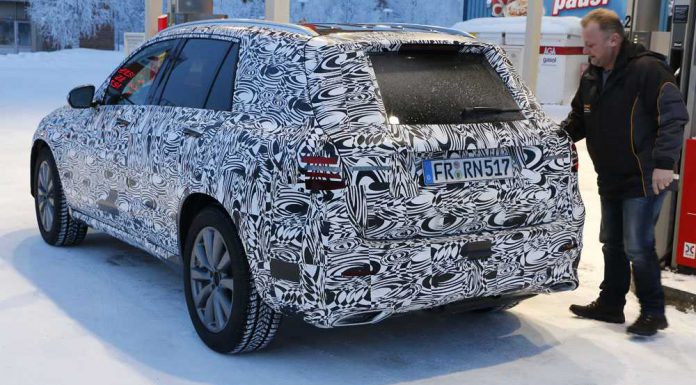 Design wise, the Mercedes-Benz GLC will be clearly identifiable as a Mercedes-Benz product with the coupe-like profile and more heavily sloped rear window.
It remains to be seen if an AMG variant of the Mercedes-Benz GLC will be created but it is expected to be made available with a turbo 1.8-litre petrol four-cylinder and a turbo 2.1 litre four-cylinder diesel.