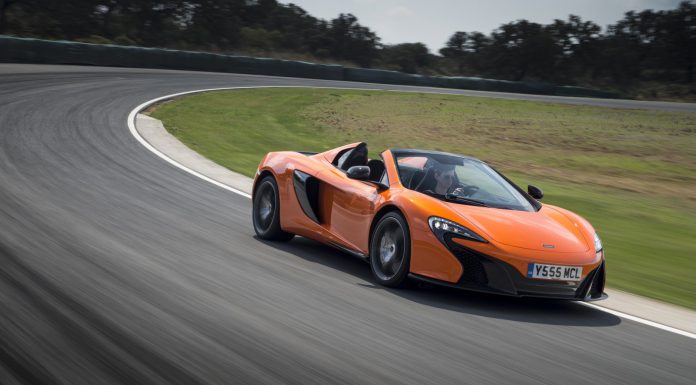 Our colleagues over at Autogespot appear to have stumbled upon McLaren's latest addition to the McLaren model range. The latest rumours suggest that McLaren will unveil the McLaren 675 LT at the Geneva Motor Show 2015. The McLaren 675 LT will be produced as part of a limited production run, perhaps aimed at the critically acclaimed Ferrari 458 Speciale.
We are a little short on information for the moment. However, speculation would suggest that McLaren have planned the 675 LT as a further evolution of the 12C platform. As such, it will feature developments from McLaren's GT3 program including lowered suspension and a new exhaust system.
The rumours suggest that the LT nomenclature points to the car's redesigned rear end; the 675 "Long Tail". We are told that it borrows heavily form the McLaren P1 and that the long tail will evoke fond memories of the cars that raced at LeMans in the 1990's.
Those that follow the progress of the fledgling automotive business will remember that McLaren updated the 12C platform at last year's Geneva Motor Show. The fact that they appear to be revisiting the same car so soon after its original release suggests that the McLaren 675 LT will offer something considerably different to the 650S currently on offer. After Geneva McLaren will offer a 650S, 675 LT and a 625C in various markets around the world.
The car that many are waiting to see is the McLaren Sport Series. We suspect that Geneva won't be the platform for this release. Many expect the British company to head stateside towards the New York Auto Show 2015.