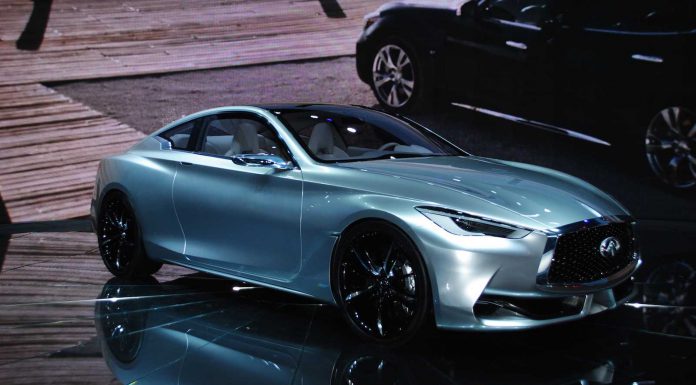 The curtain has been lifted off the Infiniti Q60 Concept at the Detroit Motor Show 2015. Designed to preview a rival to the BMW 4-Series from the American manufacturer, the Infiniti Q60 Concept draws on the Q80 Inspiration for its design. With this mind, we checked it out in the flesh.
As a result of its relationship to the Q80 Inspiration, the Infiniti Q60 Concept features similar flowing lines alongside a menacing and bold front fascia. Additionally, similar elements to the Infiniti Q50 Eau Rouge Concept can be found across the Q60 particularly with the similar gills behind the front wheel arches.
Another key design element of the Infiniti Q60 Concept are the large, 21-inch wheels which have been inspired by jet turbine blades and incorporate black spokes with hints of chrome and matte finishes. As the car has been designed as a sporty, 2+2 coupe, Infiniti designers also focused heavily on the car's cabin. With that in mind, sport seats have been installed for front and rear occupants alongside a variety of different quilted leathers.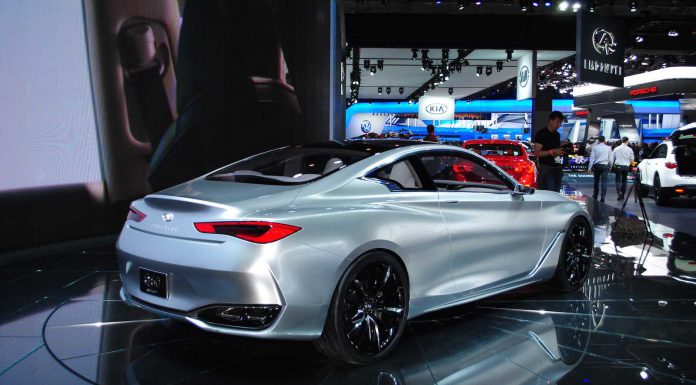 Discussing the car, Infiniti executive design director Alfonso Albaisa said, "The Q80 Inspiration was an indication of Infiniti's future design language. The Q60 Concept is the next step in the journey. The sweeping lines of the Q80 Inspiration gave the Q60 Concept its coupe silhouette and looks while the Formula One-inspired touches from the Q50 Eau Rouge endowed the coupe with its sports personality."
For more from the Detroit Motor Show 2015, be sure to check out our dedicated news channel. For more about the Infiniti Q60 Concept, check out our previous article!