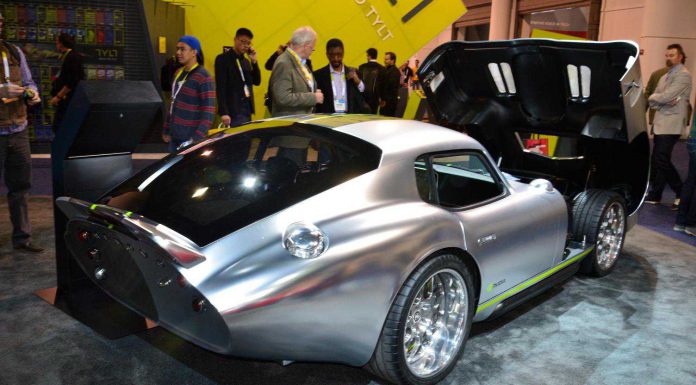 Back at the Monterey Car Week 2014, the Renovo Coupe was unveiled to the world. Now at CES 2015, the small American automaker brought along a unique silver example of the Renovo Coupe and it certainly caught the eye of many onlookers.
The body of the Renovo Coupe is the same as the Shelby Daytona but it is there where the similarities end. Powering the Revono Coupe is a lithium-ion battery pack with direct-drive twin sequential axial flux motors which all up, help deliver 500 hp and 1000 lb-ft of instant torque. Thanks to this power, Renovo Motors claims that the Coupe can reach 100 km/h in a mere 3.4 seconds as well as a top speed in excess of 200 km/h.
While the range of 100 miles may not seem like a lot, the Coupe can be refiled at a DC quick charger station in 30 minutes or in five hours at a typical Level 2 charger. The car is built around the Shelby American CSX9000 chassis and wears a pretty price tag of $529,000. Production of the Renovo Coupe will be extremely limited and will start next year.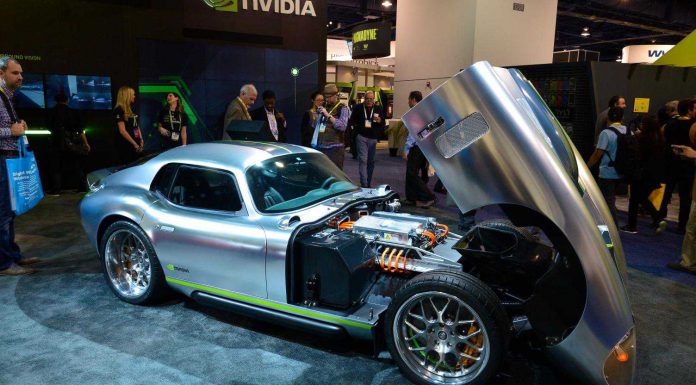 Upon the initial reveal of the car, Renovo chief executive Christopher Heiser said, "Renovo Motors sought to create an aspirational vehicle that demonstrates the performance, control, and excitement that is possible with EV technology. We have poured our passion and innovation into the Coupe in an effort to deliver a truly amazing driving experience, and we're honoured to present the Production Prototype of our car at the Concours d'Elegance."