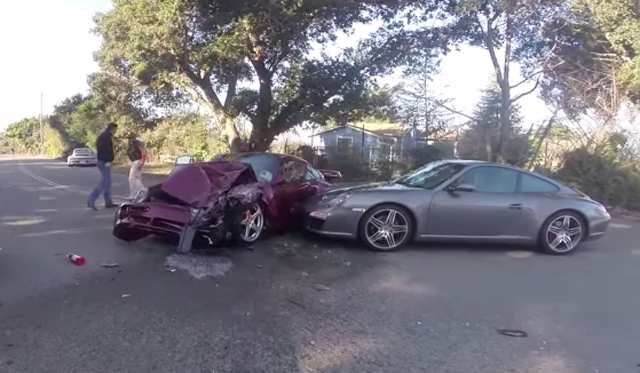 At a recent Rennlist Porsche drive event, two prized models were involved in a crash with a GMC Sierra offroader.
It is believed that the rare Ruf Turbo R crashed into the GMC Sierra when going around a corner with the front end being heavily damaged from the impact. The 997.2-generation Porsche 911 following the Ruf closely in the convoy then ran into it making for a three-car crash.
[youtube]https://www.youtube.com/watch?v=kpvtVkFIIrs[/youtube]
The Ruf Turbo R was evidently travelling quite fast when it crashed into the GMC Sierra with the entire front end being crumpled from the impact and the airbags being deployed. By comparison, the damage suffered to the new 911 as well as the Sierra is relatively minor and certainly repairable.