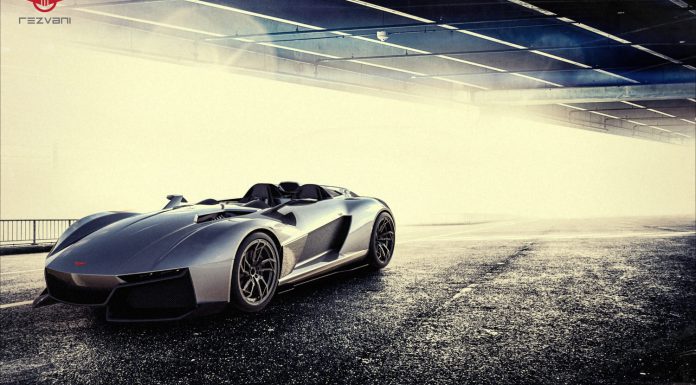 Before production of the bold Revzani Beast kicks off in earnest, the team behind the American sports car has revealed a number of new aerodynamic developments to soon be fitted to the Beast.
Aerodynamics expert Tim Gibson has joined the RAD team having previously worked with Joe Gibbs Racing and John Force Racing while also helping to develop the 424 mph Challenger 2. Under the guidance of Gibson, the team at RAD has created the Beast so the front end is three inches lower than the back. Additionally, an even more aggressive carbon fibre splitter can be found at the front of the American sports car to provide downforce for the front wheels.
Elsewhere, additional air vents can be found behind the front and rear wheels to help prevent high pressure from gathering under the vehicle. The underbody of the car is then entirely smooth with carbon fibre.
Further aerodynamic developments include new air tunnels for the front air dams which flow air through the door panels and out the back vents.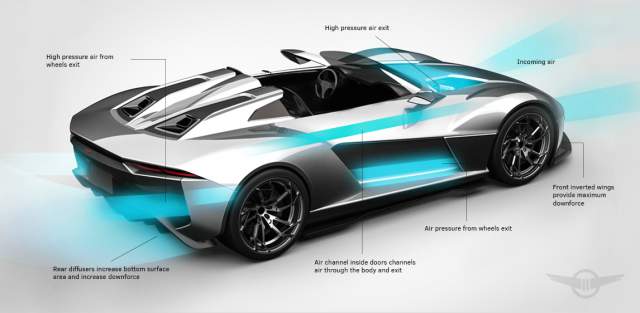 As a reminder, the Revzani Beast is based on the Ariel Atom with a complete body designed by Samir Sadikov, previously a finalist of the Ferrari World Design Contest. From a visual standpoint, the car looks quite exceptional with wheels clearly inspired by the twisting design from the Lamborghini Egoista and now mimicked by many aftermarket wheel manufacturers.
Two different variants of the Rezvani Beast will be produced. The first is dubbed the Beast 300 and it features a 2.0-liter turbocharged four-cylinder engine delivering 315 hp and consequently, it can hit 96 km/h (60 mph) in a mere 2.9 seconds thanks to the mere kerb weight of 666 kg (perhaps this is why it's called the Beast!). The second, and more potent variant, is dubbed the Rezvani Beast 500. It features a 2.4-liter supercharged mid-mounted engine delivering 500 hp and should hit 96 km/h in 2.7 seconds.