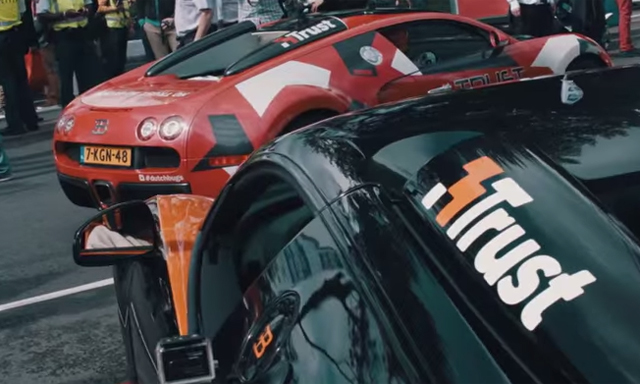 Bugatti and gaming firm Trust recently teamed up in Rotterdam and brought along four incredible units of the Bugatti Veyron along thanks to the crew at Dutchbugs.
[youtube]https://www.youtube.com/watch?v=OUKcQNEmSlA[/youtube]
The four Veyrons hit the streets of Rotterdam at up to 270 km/h and with a Morgan Freeman impersonator narrating the following video, this really is a clip worth watching!
Not too long ago, we organised an epic photoshoot with the crew from Dutchbugs and next year, our collaboration with them will reach new heights with new vehicles. Stay tuned to find out more!