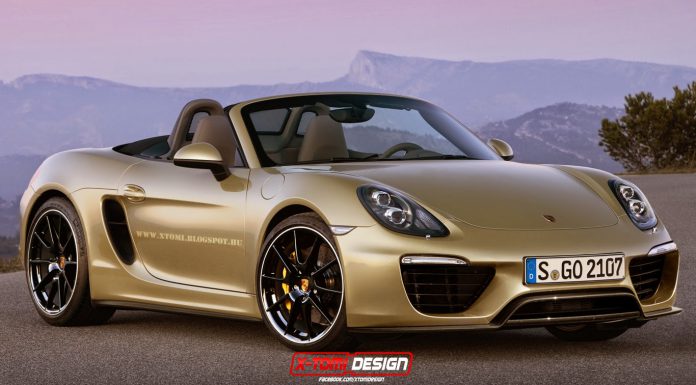 Next year, Porsche will introduce a facelifted variant of the popular Porsche Boxster and Cayman models. The facelifted model will be the final update the current-generation Boxster and Cayman receive before they are replaced.
As the following rendering depicts, the facelifted Porsche Boxster will receive a revised front bumper consisting of remodelled LED daytime running lights and grilles. Additionally, the headlights will be slightly tweaked.
Beyond this facelifted model, one of the key upgrades for the next-gen Boxster and Cayman duo will be the adoption of a range of four-cylinder engines likely following the lead of the 919 Hybrid endurance racer's V4 engine joined by two electric motors.
One key reason why the new Boxster and Cayman will adopt four-cylinder engines is to reduce the firm's CO2 emissions. While Porsche fanatics may be disappointed that four-cylinder engines will be used in the next Cayman and Boxster Porsche boss Matthias Muller recently said that this smaller engine will be able to deliver up to 395 hp thanks largely to the forced induction!
Of course, this new turbocharged flat-four will sound significantly different than the current 3.4-liter flat-six naturally aspirated engine, but the extra power and extra speed of the next-gen Boxster and Cayman will definitely offset any possible sound deficits.
[Via X-Tomi Design]