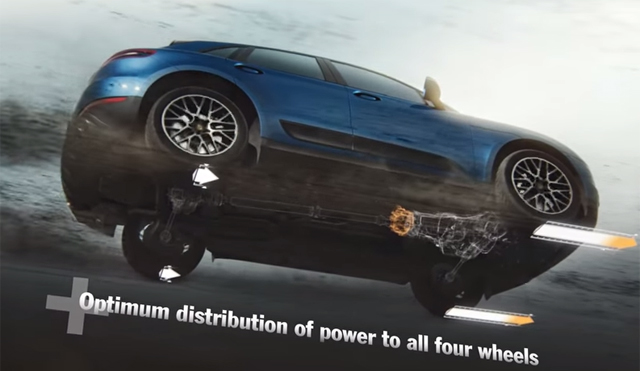 To the untrained eye, the Porsche Macan is simply an oversized SUV that can't go around corners. To real enthusiasts however, we know that the Macan handles like a sports car just like the Panamera and to a lesser-degree, the Cayenne do as well. One key piece of technology which helps the Macan handle so well is the Porsche Traction Management system and the following clip helps to highlight how the tech works.
[youtube]https://www.youtube.com/watch?v=0ksISlegp38[/youtube]
Having had the pleasure of driving most Porsche Macan variants, we know just how effective the range of handling focused components of the Macan are. Despite the fact that the Porsche Macan S tips the scales at 1865 kg, it takes corners like a much lighter car and really is a treat to drive.
GTspirit review of Porsche Macan

To read more from our review earlier in the year, check out our complete Porsche Macan review!