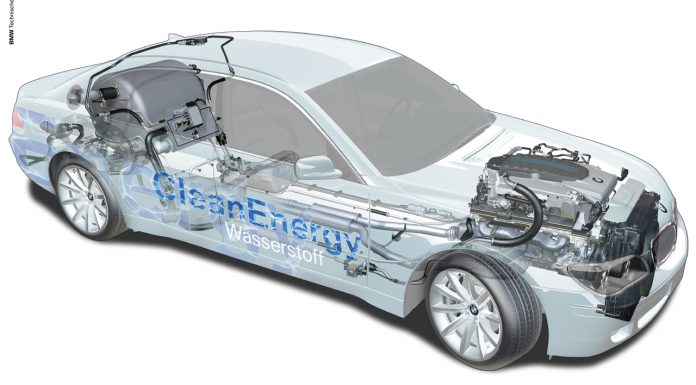 A few days ago, it was confirmed that BMW would be bringing a hydrogen-powered concept car to the Detroit Motor Show 2015 next month. However, BMW Blog has learnt that the plug has been pulled on the unveiling of the car and that the concept will instead make its debut at a later date.
The German marque has yet to announce when the new car could debut instead but another major motor show in 2015 seems likely.
In the initial press release, BMW said that the hydrogen powerplant will be spawned from the company's ongoing collaboration with Toyota.
"In order to take into account the particular requirements of this technology in cars and to utilize its potential as fully as possible, BMW is replicating its approach with its series-produced BMW i3 and BMW i8 models by focusing on a specific vehicle architecture for a future Fuel Cell Electric Vehicle. The fuel cell unit of the drive module includes the first fruits of the company's cooperation with Toyota, the industry's leading manufacturer of fuel cell technology," the release said.
Note: 2007 BMW Hydrogen 7 pictured
[Via BMW Blog]