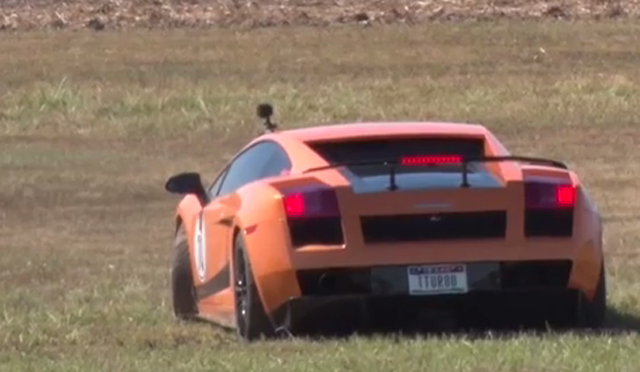 Adding two turbochargers to a car like the Lamborghini Gallardo brings along some inherent risks with it namely in the form of traction issues despite the all-wheel drive system. The owner and driver of a 1750 hp recently experienced such issues at a Texas drag racing event after spinning out at about 240 km/h (150 mph)!
[youtube]https://www.youtube.com/watch?v=5WDk_AMIBks#t=118[/youtube]
As the following video shows, the car lost traction in third gear and quickly began to fishtail. Thinking on his feet, the driver steered the car into the grass and away from the spectators. Thankfully, no real damage was done to the Italian supercar and it was able to drive away and race later on in the day.