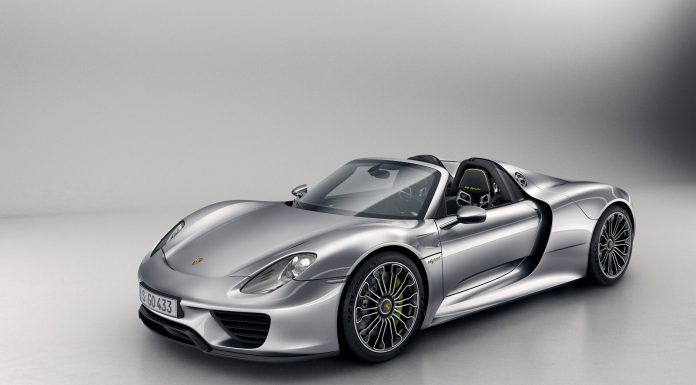 A total of 205 units of the Porsche 918 Spyder are being recalled due to potentially defective chassis parts. The latest recall follows one announced back in September when 45 examples were identified to have issues with the rear axle control arm.
Specific details about which parts of the chassis are defective haven't been revealed but Porsche confirmed it is a precautionary measure to recall select examples of its range-topping hybrid hypercar as some parts cannot be guaranteed permanently.
GTspirit Review of Porsche 918 Spyder

Porsche originally discovered the faults during in-house testing and so far, no customer complaints have been registered. Affected Porsche 918 Spyders will take about two days to repair and will start early next year.
In case you didn't know, the Porsche 918 Spyder comes fitted with a mid-mounted 4.6-litre V8 engine producing 608 hp independently – the highest specific power of any naturally aspirated Porsche engine. The V8 is then supplemented by a further two electric motors mounted on each axle.
The electric motors can either drive the wheels independently or work together with the engine to boost performance. Each motor produces enough power to boost the total figure of 887 hp. A seven-speed Porsche Doppelkupplung (PDK) controls power delivery to the rear wheels.