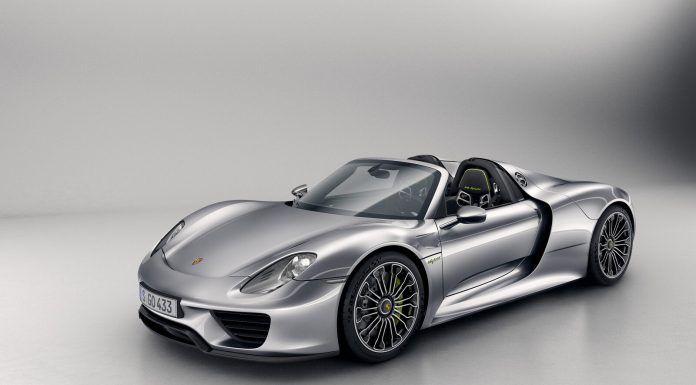 The National Highway Traffic Safety Administration has just revealed that five U.S. delivered examples of the 2015 Porsche 918 Spyder need to be recalled due to potentially faulty rear axle control arms. Porsche also confirmed an additional 40 examples delivered worldwide are part of the recall.
The affected models were produced from May 7 through to June 18 and according to Porsche, the problem was noticed during high-speed testing at the Nardo test track. 918 Spyder owns were then swiftly warned not to drive their cars on track until the problem was resolved.
If the rear axle control arms were to brake at high-speed, the risk of a crash would increase by making the car difficult to control.
Porsche will inspect and if necessary, replace the controls arms of the affected models.
In case you didn't know, the Porsche 918 Spyder comes fitted with a mid-mounted 4.6-litre V8 engine producing 608 hp independently – the highest specific power of any naturally aspirated Porsche engine. The V8 is then supplemented by a further two electric motors mounted on each axle.
The electric motors can either drive the wheels independently or work together with the engine to boost performance. Each motor produces enough power to boost the total figure of 887 hp. A seven-speed Porsche Doppelkupplung (PDK) controls power delivery to the rear wheels.