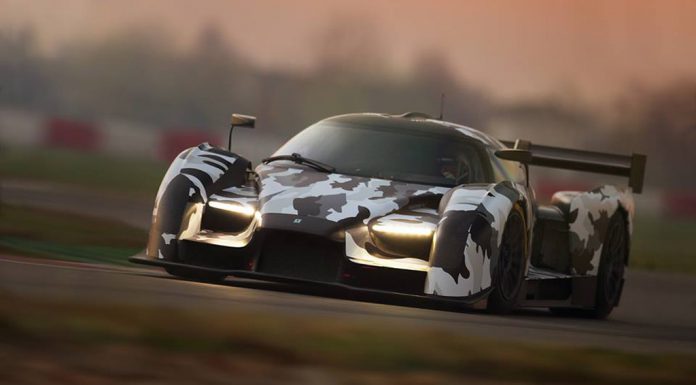 Following a video of the upcoming James Glickenhaus SCG 003 hitting the track for the first time, a few very revealing images of the initial car have been released.
Even though the car isn't completed, the design is and there's certainly no doubting the racing pedigree of the SCG 003 when looking at it. It is unlike any other project from James Glickenhaus and is largely characterised by prominent wheel arches, protruding wing mirrors, a massive rear wing and traditional racing prototype styling. Additionally, we now know that the racing variant will be dubbed the SCG 003C with the C standing for Competizione.
The engine beneath the skin of the SCG 003C is a twin-turbocharged V6 engine currently used by the Acura RLX but completely overhauled. It typically produces 310 hp and 272 lb-ft of torque but thanks to the fitment of some massive turbos, that power will be increased dramatically.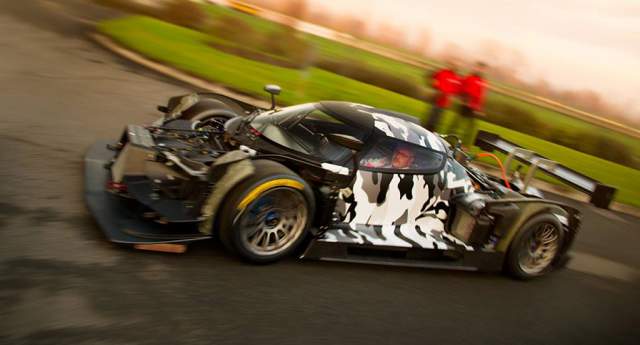 Alongside this V6, the SCG 003 will be available with a twin-turbocharged V12 engine for road use. Beyond the engines, we know that the SCG 003 will feature an advanced carbon fibre chassis. The SCG in the name stands for Scuderia James Glickenhaus, a dedicated racing team. The car should tip the scales at just 1600 pounds.