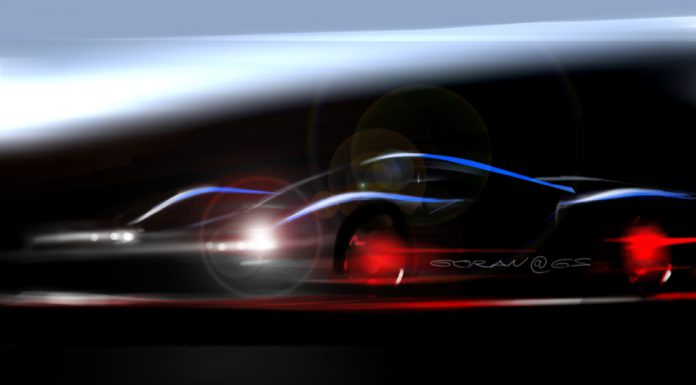 Just yesterday, the first footage of the upcoming James Glickenhaus SCG 003 starting up its twin-turbocharged V6 Honda engine was released. Now the initial racer has hit the track for the very first time complete with an army inspired camouflage wrap.
While the video is short, it provides us with our first chance to hear the custom engine on the move even though the driver was clearly taking it slowly. The engine in question is speculated to be the J35Y4 unit currently used by the Acura RLX but completely overhauled. It typically produces 310 hp and 272 lb-ft of torque and thanks to the fitment of some massive turbos, that power will be increased dramatically.
[youtube]https://www.youtube.com/watch?v=w6fdQMgeQqM[/youtube]
Alongside this V6, the SCG 003 will be available with a twin-turbocharged V12 engine for road use and the V12 will be replaced by the V6 filmed firing up here for racing.
Beyond the engines, we know that the SCG 003 will feature an advanced carbon fibre chassis. The SCG in the name stands for Scuderia James Glickenhaus, a dedicated racing team. The car should tip the scales at just 1600 pounds.