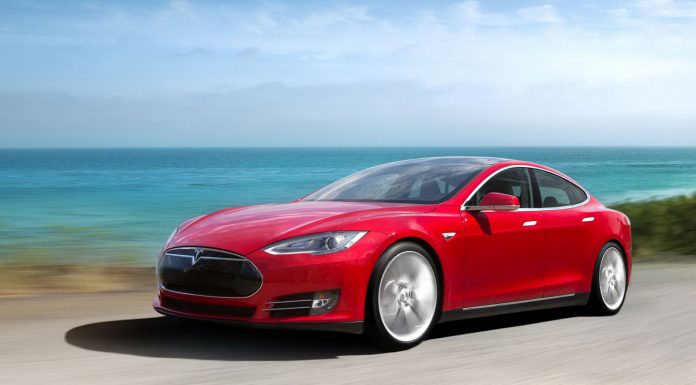 Back in 2013, Tesla revealed its advanced battery swapping technology for the Model S but since then, little has been mentioned about the tech. However, the Californian based electric automaker has just announced that it will launch a battery swap pilot program next week.
A selection of Tesla Model S owners will be invited to a custom-built facility across the street from the company's supercharger station at Harris Ranch in California. Invited guests will have the opportunity to test out the battery swapping for themselves and the pilot program is being created to test the technology further while also assessing demand from customers.
Since the battery swap was previewed in 2013 which took about 90 seconds, Tesla has been forced strengthen the undercarriage of the electric sedan following a small number of vehicle fires. As a result, more time is needed to remove the titanium and aluminium ballistic plates now meaning the swap process takes about three minutes.
However, Tesla is confident that through further refinements of the process, it can reduce a battery swap to less than one minute with a swap pinned to cost slightly less than a full tank of petrol.