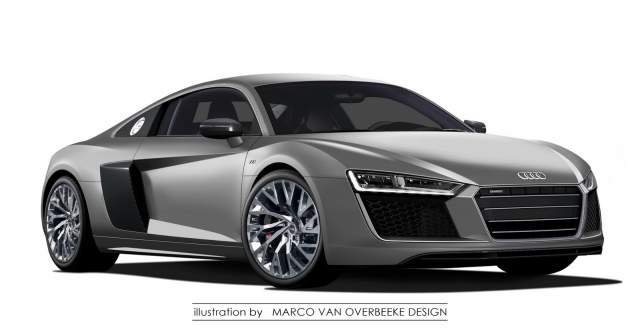 The second-generation Audi R8 has been a long time in the making and according to the latest word, it will arrive next year. Quite a few details about the next-gen R8 are already known including the fact that it'll ditch the famous side blades of the current car.
To give us an idea of how the new car could look as a whole, Marco von Overbeeke has created the following renderings of the second-gen R8 and the design changes could prove quite accurate. Up front, von Overbeeke has fitted brand new headlights which fit in-line with the ever-increasingly sharp lines present on new Audi models like the Audi TT.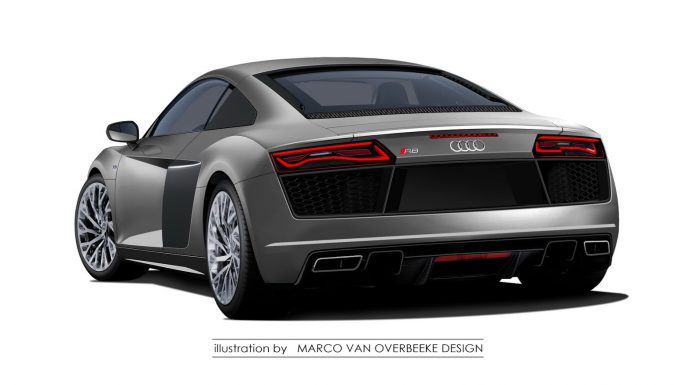 Additionally, the side blades have been scrapped in favour of more traditional side air intakes while wheels inspired by the recent Audi Prologue Concept have also been installed. At the rear, the rectangular tailpipes seen on recent test mules are featured alongside a thoroughly overhauled diffuser. Additionally, taillights similar to the Prologue's have been included.
From a mechanical standpoint, the next-gen Audi R8 will be available with both a 4.2-litre V8 and a 5.2-litre V10 with the latter unit borrowed from the Lamborghini Huracan. Elsewhere, the next-generation Audi R8 will be built around the same carbon fibre and aluminium chassis but feature a longer wheelbase and slightly wider track. An updated variant of the current car's S tronic seven-speed automatic transmission is also expected.
[Via Marco Van Overbeeke Design]