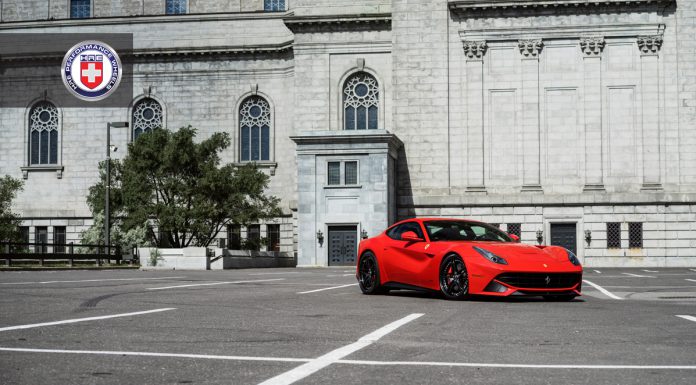 Compared to its rival the Lamborghini Aventador, the even more powerful Ferrari F12 Berlinetta has never proved as popular for aftermarket upgrades. Nevertheless, the following Rosso Corsa F12 Berlinetta has been fitted with a set of Satin Black HRE wheels and is particularly eye-catching.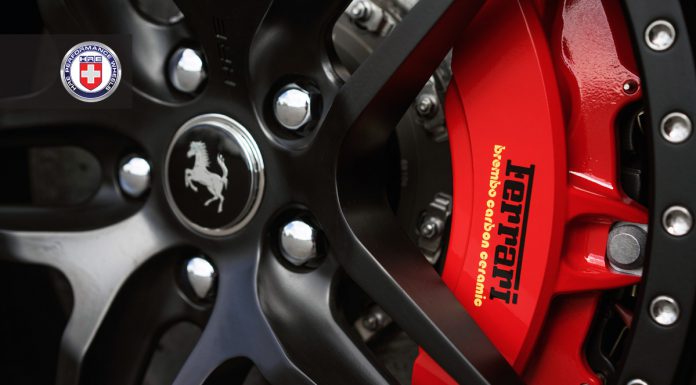 These wheels feature a twin, five-spoke design alongside silver wheel nuts, black and silver centre caps as well as silver exposed hardware. Beneath the wheels lies massive carbon ceramic brakes as well as colour matched red brake calipers.
As a reminder, the Ferrari F12 Berlinetta features a potent naturally-aspirated 6.3-litre V12 engine delivering 730 hp and 509 lb-ft of torque.