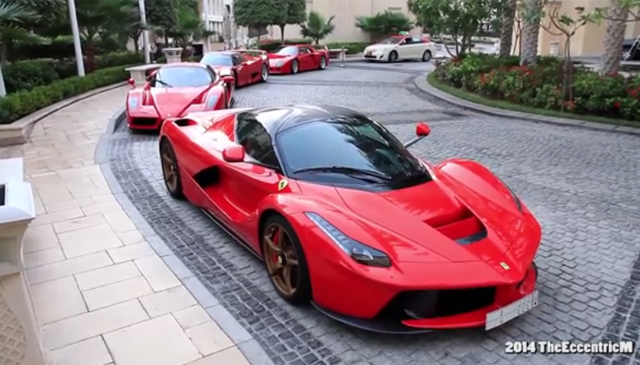 All four of Ferrari's greatest hypercars were recently filmed together in Dubai and as you could imagine, seeing a Ferrari F40, F50, Enzo and LaFerrari parked together is an exceptionally rare sight!
With the exclusion of the LaFerrari, all ride on silver wheels alongside the red paint while the LaFerrari has matte bronze wheels. The cabin of the LaFerrari is also particularly noteworthy as it features tan leather throughout!
If you could only have one, would you choose the F40, F50, Enzo or LaFerrari?