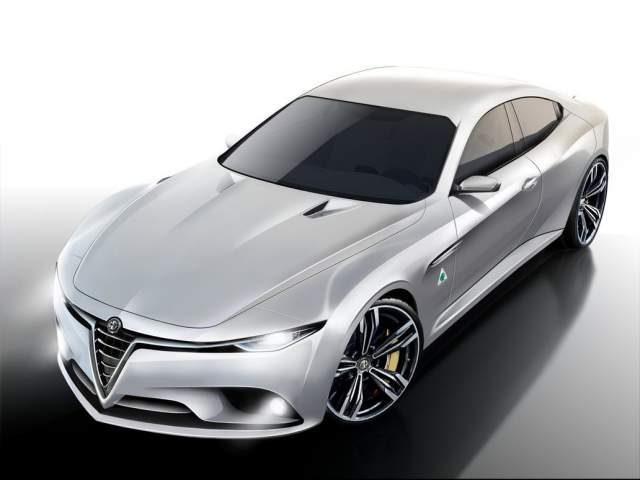 A plethora of details about Alfa Romeo's new range of engine have emerged set to debut in the Italian firm's BMW 3-Series rivalling sedan pinned to be released in the middle of next year.
The entry-level engine will be a 2.2-litre four-cylinder turbocharged diesel engine available with between 135 hp and 210 hp. Elsewhere, a 2.0-litre four-cylinder petrol which will be turbocharged and fitted with MultiAir variable valve timing will also be produced. It will be available in outputs ranging from 180 hp to 330 hp and be made available alongside either a manual or automatic transmission as well as rear-wheel drive and all-wheel drive.
Topping out the new range of engines for Alfa Romeo will be a twin-turbocharged 2.9-litre V6 capable of delivering up to 480 hp and set to inevitably power the marque's BMW M3/M4 rival. This engine will be related but re-engineered from the 3.0-litre unit currently available in the Maserati Quattroporte and Ghibli and built by Ferrari.
In the range-topping Alfa Romeo Giulia, this engine is expected to be mated to a dual-clutch transmission complete with a limited-slip differential. When combined with a lower overall weight than the M3, the tentatively named Alfa Romeo Giulia Cloverleaf should reach 100 km/h in less than 4 seconds.'
[Image via devaintART]