Not long after a fire claimed the life of a Porsche 918 Spyder in Toronto, Ontario, another example of the £654,600 hypercar has been destroyed, this time in China.
Little is known at this time about this accident, however the driver appears to have lost control of the car on a narrow residential road, hopped a curb and hit a tree. The front driver's side of the car took the brunt of the damage, with the wheel and front quarter panel almost entirely ripped off.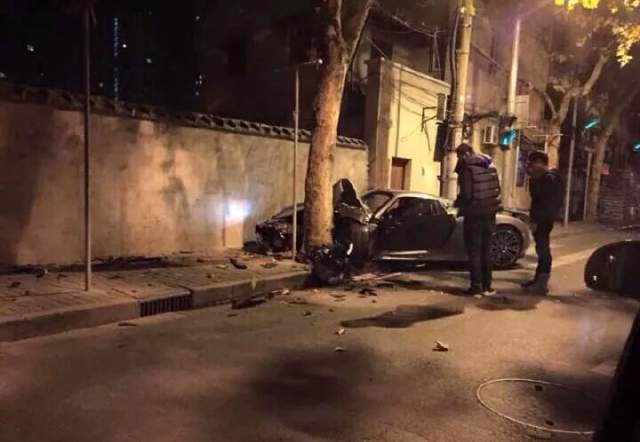 It's not clear if any injuries were sustained as a result of the accident, but such an impact is definitely capable of injuring occupants, or worse. The lack of emergency personnel on the scene leads us to believe these photos were taken moments after the accident occurred, which means the two men pictured standing next to the car may have been the driver and passenger.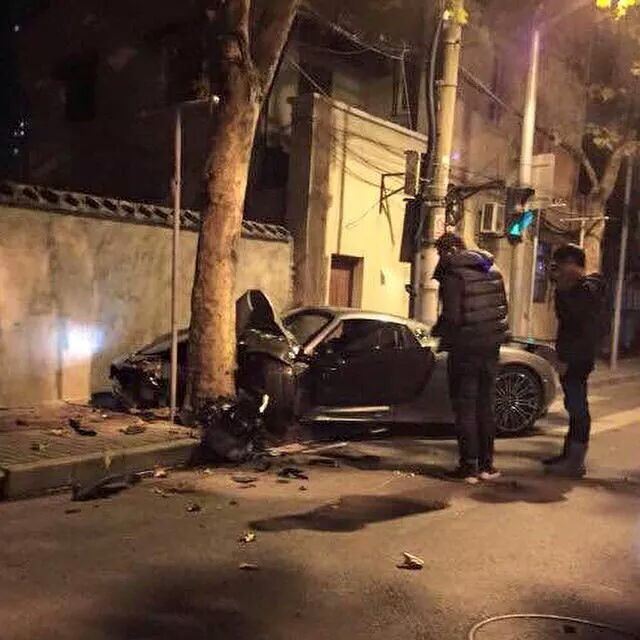 It's pretty easy to lose control of a car like the Porsche 918, which is powered by a 4.6-litre V8 engine and two electric motors for a peak output of 887 horsepower. This is one of the first, and hopefully one of the last accidents involving a 918, and also comes soon after a McLaren P1 was totaled on a Texas highway.